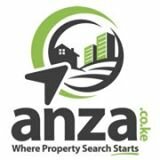 Kenyan real estate platform Anza.co.ke launched an Android app this week, in a bid to respond to the increased preference in Kenya for mobile solutions to execute everyday tasks. HumanIPO spoke to Jesse de Blois, chief executive officer of Kontent Ltd – creators of Anza – on how the app works, and how it is set to revolutionise real estate in Kenya.
HumanIPO: What does the Anza app do?
Jesse de Blois: The free Anza app allows anyone on the Android platform from version 2.1 and up (including tablets) to search for real estate in Kenya. This includes residential and commercial listings as well as land, both for sale and to let. The app makes it easy for the user to contact the property agent or owner through "call" & "email" buttons in the listing.
How does it work for the user, and for people listing property?
After downloading the app from the Play store, users can select the category (residential to let, commercial for sale, etc) they are interested in to see all the latest listings that have been added to the Anza platform. The user can filter the results based on their specific criteria such as price range, location, number of bedrooms and more. For those listing their property, the app now gives even more exposure to their listings. Future versions of the app will allow property owners and agents to add and update listings, including images, from their mobile Android device.
Who is the app aimed at?
The app is aimed at anyone looking for property in Kenya. Anza contains listings in all price ranges which includes the lower end of the market which is popular among many students and young professionals who are active online and on mobile. Alternatively, higher end properties and new developments are also offered through the platform.
What prompted the idea for the app?
We have always seen Anza as a real estate platform as opposed to just a listing website. We have developed an API to make our content accessible in many ways, starting with our Android application. Internet penetration is increasing rapidly in Kenya and mobile technology plays an important role in accessing the web. We chose to develop first for the widely adopted Android platform which has both high end as well as lower end devices which are accessible to many.
What "gap in the market" is the app trying to fill?
Finding a home or any other real estate is something nearly everyone needs to do at some point. At Anza we are working hard to make this process as easy as possible. With the Android app we have launched the first dedicated real estate application to help people easily search through quality property listings on the go.
Why is mobile the way forward for house hunting?
Mobile has become an increasingly important way for people to access the web. With a native application a better user experience can be achieved as opposed to a mobile design accessed through the mobile's browser. Additionally, an app can make use of location based functionality through GPS which allows one to find properties in new and insightful ways.
How is the uptake of the app?
We have gotten a good response and have received a lot of positive feedback from the first version of the app. We are using this feedback and suggestions to keep improving the app and we will keep rolling out new functionality on a regular basis.
Any obstacles to uptake?
As with any new product, creating awareness and spreading the word takes time. We will be actively promoting the app through a number of digital and traditional marketing channels to further build our user base in the coming weeks and months.
What are the next developments for Anza.co.ke?
We are continually looking to make property search as well as the listing and promoting of property easier. In the coming weeks and months we will be continually updating the app with improvements and new features to improve this process. Some of these features include more mapping functionality, local property trends and the inclusion of virtual tours of properties through Anza's sister company 360tours. We are also working on new, more effective ways for real estate professionals to market and manage their properties online and will be launching new services that make use of our API in order to achieve this in the near future.