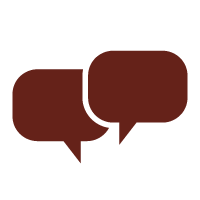 Over-top-top messaging, such as WhatsApp and BlackBerry Messenger (BBM), surpassed SMS last year, according to a whitepaper and infographic published by Silverstreet, a mobile messaging specialist and telecommunications group.
Nineteen billion messages were sent via chat applications versus 17.5 million billion SMS messages, according to research conducted by Informa Telecoms and Media included in the Silverstreet report.
Pamela Clark-Dickson, senior analyst at Informa, noted the reach of SMS is still larger than the reach of OTT messaging with 3.5 billion SMS users against 586 million OTT users in the period of a year.
With regards to what this means for mobile operators, Silverstreet said in a statement: "With the communications landscape constantly changing, they need to stay on their toes and adapt fast – maximising relationships, new opportunities and finding ways to stay ahead of the game.
"The bottom line is that mobile operators need to think out the box and put a plan in place to avoid being forced into the role of a 'dumb pipe' – paying for and providing the infrastructure, but allowing OTT app providers to own the customer and make money in future."
Mobile operators can benefit from increased data use and the resulting income.
"There is also huge opportunity for mobile operators in developing countries where smartphone uptake still lags behind that of feature phones. SMS gives OTT users a way to communicate with feature phone users, so they can communicate with 100 per cent of the market rather than selected smartphones," said Simon Landsheer, chief executive officer (CEO) of Silverstreet.
With regards to the issue of whether to deal with each OTT carrier directly, it is advisable for operators to look to companies such as Silverstreet to facilitate relationships with OTT players.
"Silverstreet understands the regulatory environment and already has the relationships with the right people in the right departments, so can streamline the process," said Silverstreet.