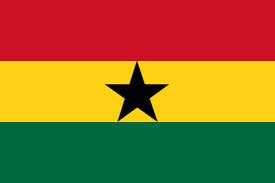 Ghanaians are appealing to PayPal to reverse its decision to blacklist the country after incidents of online fraud emanating from users in Ghana.
Those petitioning PayPal say the ban was affecting e-commerce in the country, as many merchants use PayPal to accept payment for goods and services.
Samuel Darko, a District Rotaract representative, said many Ghanaian entrepreneurs with innovative products and services that offer real value to buyers around the world and contribute to economic development locally are cut off from much of the world where PayPal is a major platform for making payments.
He has since rallied his countrymen to sign the petition on change.org, which already has more than 400 signatures, and said PayPal can and should be a force for supporting entrepreneurs who seek a means to engage in legitimate business and are currently unable to reach potential customers around the world.
He described the move to blacklist the country as anti-business.
"The activities of a few suspicious individuals cannot be justification for denying many legitimate individuals, businesses and charities in Ghana the opportunity of carrying out transactions via PayPal," said Darko.
"It is possible to keep PayPal safe and secure, as is the case in other parts of the world, without stifling economic activity."
The petition has been circulated on Facebook, Twitter, mailing lists and forums to let people know about the predicament facing sellers and buyers on the international platform.