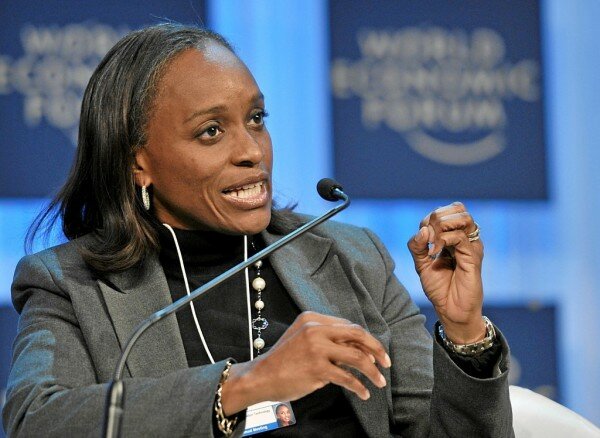 Omobola Johnson, Nigeria's communication technology minister. CC image courtesy of the World Economic Forum, on Flickr.
Omobola Johnson, Nigeria's communication technology minister, has revealed the nation's ICT sector is recording annual growth of around 20 per cent.
Johnson was speaking at the official commencement of ICT courses aimed at empowering Nigerian girls and women.
The training is in partnership with Chinese technology company Huawei and around 1,000 girls will benefit from the program.
She urged girls to take advantage of the growing sector which has numerous opportunities for many categories of professionals.
"This is a sector that is witnessing 20 percent growth annually," Johnson said. "We want women to get the requisite knowledge and today, we are happy that Huawei is part of the story. We really appreciate them for this and for their operations in Nigeria."
Hover Gao, vice president of Huawei West Africa, said the partnership with the communication technology ministry on the initiative is part of their community social responsibility (CSR) to the nation.
"This programme is part of Huawei's commitment of localisation, technology transfer to Nigeria and employment promotion," Gao said.
"We will certainly explore opportunities to make this training a long-term project. This is a major project for us because it also enables us to create an ICT talents pool and some of the trainees will become Huawei employees."