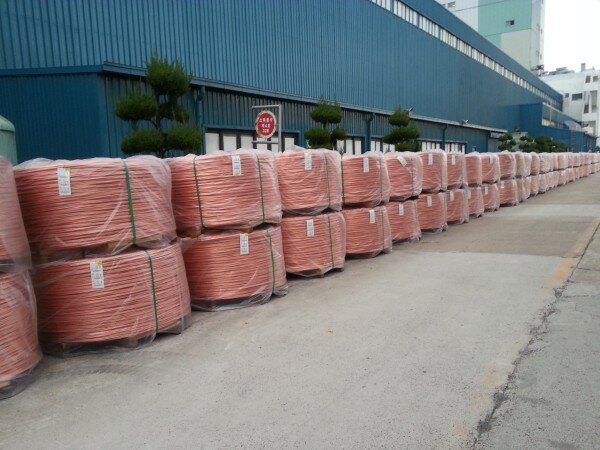 CC Image courtesy of Lsgeeks
Okechukwu Itanyi, an executive commissioner at the Nigerian Communication Commission (NCC), has raised alarm over the current level of vandalism in the telecommunications sector, while 1,200 cable cuts have been recorded in the past few months due to roadworks.
The NCC said these recent cuts were down to construction on the country's roads, with Babalarabe Sani, the commission's director of technical standards and network integrity, calling on construction companies to handle fibre optic cables carefully.
Sani said: "While we are not advocating for constructions should stop, our appeal is that the fibre cables, when excavated, should be handled with care and buried back after the construction work."
The Nigerian telecommunications industry also suffers from deliberate vandalism of its infrastructure and Itanyi, who works in the stakeholder management division of the NCC, has said continued abuse will have a detrimental affect on the country's economy.
"Vandalizing of telecoms infrastructure and equipment has become a worrisome development emerging in Nigeria's highly competitive telecoms market," Itanyi said.
"People don't want to come to a country where the infrastructure will be vandalised and this is not good for our economy, so we must all be involved in making our economy grow.".
Itanyi said many operators have been targeted by the numerous acts of vandalism in recent times.
"When the news broke of the attack on telecoms operators' Base Transceivers Station (a critical network component required to deliver telecoms services) by insurgents, a large number of telecoms masts belonging to MTN, Glo and Airtel, Etisalat, Multilinks and infrastructure providers, Helios Towers, were targeted and destroyed by the assailants."
Itanyi added the incessant attacks are responsible for the poor quality of telecoms services in Nigeria.
He said: "The spate of bomb attacks on installations, infrastructure and the recent floods which destroyed equipments and slowed down expansion projects is contributing to poor quality of service."
He however acknowledged the bill before the National Assembly that would tackle some of the challenges facing telecoms operations in Nigeria. When passed into law, he said it would become a criminal act for anyone to tamper with telecoms infrastructures in any part of Nigeria.