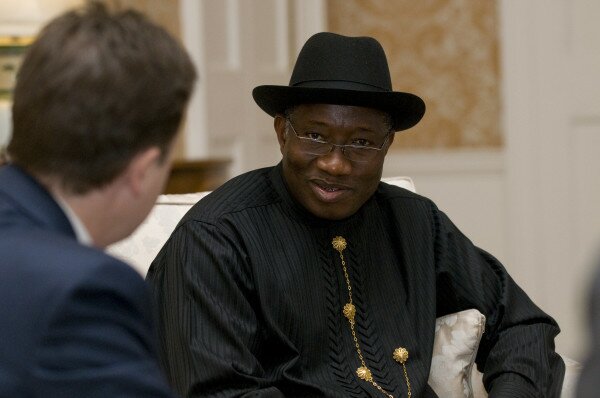 President Goodluck Jonathan. Image courtesy of Cabinet Office, on Flickr.
Dr Pius Olakunle Osunyikanmi has been appointed the new director general and chief executive officer of Nigeria's Technical Aid Corps (TAC).
His appointment was approved by President Goodluck Jonathan and will take immediate control of the TAC, which was set up in 1987 with the goal of delivering technical aid manpower assistance to the African, Caribbean and Pacific (ACP) nations.
Before his new appointment, Osunyikanmi was special adviser to Jonathan on international relations.
He has also served as special adviser to the governor of Ondo State on intergovernmental affairs and multilateral relations (2009-2010). He also served as the commissioner for education in Ondo State (2010).
He is taking over from Ambassador Mamman Daura, whose tenure expired in June and holds a PhD degree in political science.
According to a statement issued by the presidency, the appointment is "in furtherance of resident Jonathan's commitment to strengthen the directorate's institutional and operational capacity".