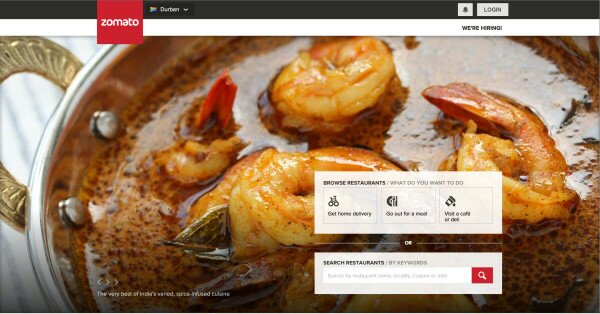 Zomato, an Indian-founded online restaurant directory, is expanding across South Africa following completion of a US$37 million fund raising round.
The platform, which launched in Johannesburg, in April, added Cape Town in July and Pretoria in September and has now announced operations in Durban, covering more than 500 restaurants in the city.
The site is available across the Android, iOS, Windows Phone and BlackBerry platforms and contains information such as menus, photographs, contact details, geo-coded maps and ratings and reviews.
"South Africa has been one of our best performing markets," said Pooja Khanna, chief executive officer (CEO) of Zomato South Africa. "The market has great potential with lots of restaurants and a growing internet and smartphone penetration. The response from Johannesburg, Cape Town and Pretoria has been overwhelming and we expect the trend to continue with Durban."
The company was founded in 2008 and covers more than 160,000 restaurants in 35 cities across 11 countries.