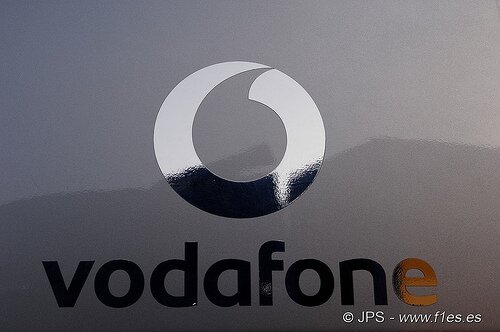 CC image courtesy of Juan Pedro S on Flickr
Vodafone, the UK-based telecommunications group which holds the controlling stake in Safaricom, made KSh1.3 billion (US$15.2 million) from Kenya's leading mobile operator, following the company's impressive performance announced at its half year results.
Vodafone Group acquired a 40 per cent stake and management responsibility for the company in May 2000.
Part of Vodafone's relationship with Safaricom includes taking between 10 and 25 per cent of M-Pesa revenue each quarter in the form of license fees which the two companies agreed on five years ago.
Much of Safaricom's more recent success has been driven by M-Pesa, with the half year results showing the mobile money service contributed 18 per cent of the total revenue.
The service generated KSh12.5 billion (US$146.1 million), attributed by 19 per cent increase in 30 day active M-Pesa customers, 19 per cent increase in registered users and 2 per cent increase in average number of transactions per customer.
Bob Collymore, Safaricom chief executive officer (CEO), said "We are well on course in our strategy to deepen financial inclusion and embed M-Pesa as an integral part of the Kenyan society and economy."
HumanIPO reported in June Safaricom will move its M-Pesa servers from Germany to Kenya and had awarded Chinese giant Huawei a tender to upgrade M-Pesa to a new platform that will enable users to make instant payments of their bills and increase transaction rate from 200 per second to 600 transactions per second.
However an article from by Reuters yesterday says the upgrade of the M-Pesa mobile payments to a faster and more reliable system will be delayed until the first half of 2015 from the planned launch next summer.
Collymore said the Huawei upgrade would now take nine months longer to complete, but said he did not expect it to hurt the business.
He said a temporary upgrade to raise capacity to 320 transactions per second would be in place by the year-end.