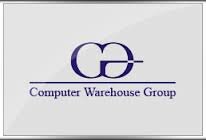 Computer Warehouse Group (CWG) Ghana has celebrated its tenth anniversary in the West African country
The Pan-African ICT company held the occasion in celebration of its partners, customers, the government and staff members who have contributed to the growth of CWG.
The event also include presentation of new technologies and its new country manager, Harriet Yartey, a seasoned ICT professional with experience at Vodafone, reports The Chronicle.
James Agada, chief technology officer and executive director at CWG, highlighted how the technology sector had effected rapid changes in the economy and companies such as CWG can provide solutions for the country.