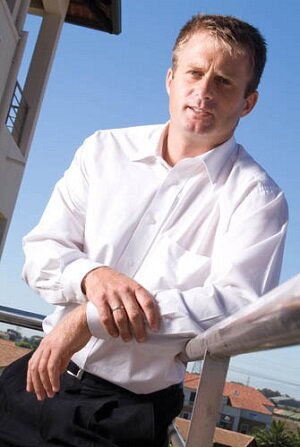 Pieter Streicher (image supplied).
A world constantly connected to the internet is resulting in an information overload in terms of frivolous and non-crucial information, believes Pieter Streicher, managing director (MD) of BulkSMS.
"It used to be said that the only certain things in life are death and taxes. I think most of us can add a third to that list: too much information," Streicher said.
"We are constantly connected, constantly reachable, and it becomes a very difficult and time-consuming to filter the important, need-to-know information from the deluge of advertising and cat videos."
However, Streicher noted with most communication channels, functionality has been built in to intentionally or unintentionally limit, to a greater or lesser extent, the amount of abuse a channel can manage.
According to Streicher, email is most vulnerable to a communication overload because it can be automated and anyone in the world can send emails to anyone with an email address at a very low cost.
Users are able to control unwanted emails through a blacklist or via a content filter. However, the problems surrounding these control methods include important or relevant emails are sometimes mistakenly marked as spam. If settings are changed to receive this email, the risk of being flooded with unwanted content rises again.
"On the flipside, social networks such as Facebook and Twitter work on a whitelist basis. No one can contact you until you agree that they can by friending them or following them," said Streicher.
"There are problems with this though too: we've all got a friend who bombards us with requests to like pages, play games or just generally overshares inappropriate information and social decorum prevents us from unfriending these people."
Streicher said another problem with social media communication is they are under increasing pressure to monetise, promote posts, advertisements, as well as to conduct experiments with paid for inbox messages.
Another disadvantage with whitelisting is it might prevent a user from receiving information they want to receive from people the user is not connected with.
Regarding SMS communication, Streicher said it has a "fairly hefty – relatively speaking – price tag attached to it. It is also limited in terms of the content you can send, ironically this is what makes SMS so effective".
He added: "IP-based communications channels are overloaded for that very reason, that there is little cost barrier to entry. Compare the amount of email spam to SMS spam you receive every day for instance."
He said SMS may not be perfect, but it uses cost as a filter whereas email must use filters such as firewalls and content filters to eliminate spam.
According to Streicher, SMS continues to deliver the highest levels of reliability and delivery of business communication because a vital SMS will not be "caught in an over zealous spam filter".
Streicher said it is important to choose the correct channel for different forms of communication for both the sender and receiver.
"Moral of the story? Understand how each communication works, and use these characteristics to reduce information overload," said Streicher.