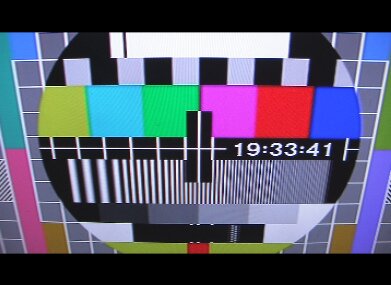 CC image courtesy of Irish Typepad on Flickr.
Stakeholders from across Southern Africa convened last week to discuss the progress of the digital migration across the region, as well as ways they can lead the continent and world in broadcasting project.
This multinational approach to digital broadcasting was discussed in the Southern African Development Community (SADC) Digital Broadcasting Migration Forum, which was hosted in Lusaka, Zambia, last week.
The SADC Digital Broadcasting Migration Forum saw broadcasters and government representatives come together from different parts of the Southern Africa region.
The forum was aimed at reviewing the implementation progress for both the Digital Terrestrial Television (DTT) project management office (PMO) and the SADC roadmap for digital broadcasting migration.
"The southern African region has a unique opportunity to lead the world in the implementation of digital migration," said David Strehlow, vice president of marketing for digital home product lines of Huawei technologies, speaking at the forum.
"Deploying state-of-the-art technology is vital to ensuring the robustness of the system, but it is equally important to ensure that the right commercial aspects of the system are also adopted."
The PMO is aimed at assisting SADC member states to meet either the analogue switch off (ASO) deadline set for the end of December this year or the DTT broadcasting international deadline of 2015.
South Africa, Botswana, and Angola have already contributed expertise and Namibia has begun their implementation process, which will move the country to a high speed digital format for television transmission. Meanwhile, Malawi's preparations are reported to be at an advanced stage.
According to Strehlow, partnerships were key to integration and he welcomed the collaboration between national broadcasters and service providers such as Huawei, the SADC and the Southern African Broadcasting Association (SABA).
Huawei is a contracted partner for digital migration for a number of different African countries.
DTT migration will see the digitalisation of transmission equipment as well as the digitalisation of programme content and production before it is transmitted.
Broadcasters, which are members of SABA, will be provided with market orientated services by the Association in a move to provide them with a cohesive solution, which is aimed at the enhancement of southern Africa's broadcast industry.
SABA is also looking at the creation of a regional cloud-based television platform, digital ecosystem, television platform and television airtime sales and marketing system, as well as a cloud monetisation service.