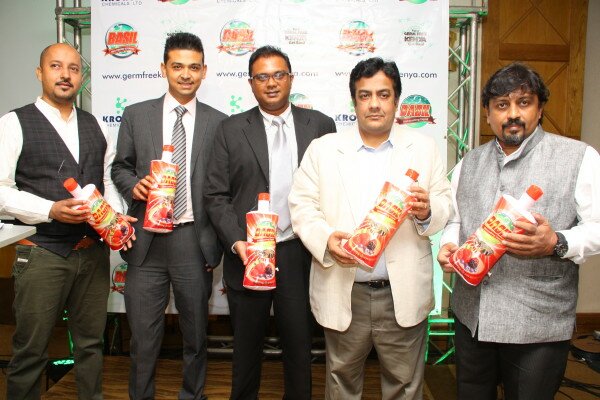 Kronex Chemicals Managing Director Mr. Ronak Shah (Centre) is flanked by other senior members of the company's management
Kronex Chemicals has launched the germ free Kenya campaign and the first interactive billboard in the region, integrating air gesture technology as well as an Android powered campaign app on tablets.
The billboard, which will be formally unveiled on Friday at the Hotel Intercontinental and will be visible from Uhuru Highway, and the Android app are expected to reach out to tech-savvy Kenyans following the campaign that will give tips on how to improve hygiene.
According to Kronex Chemicals managing director Ronak Shah, the company will use a first in the market tie-up commercial engagement including technology to reach as many people as possible.
"We intend to do things differently and tie-up a commercial venture with a noble exercise that will see the larger population of Kenyans experience a transformation in the way they approach hygiene," Shah said.