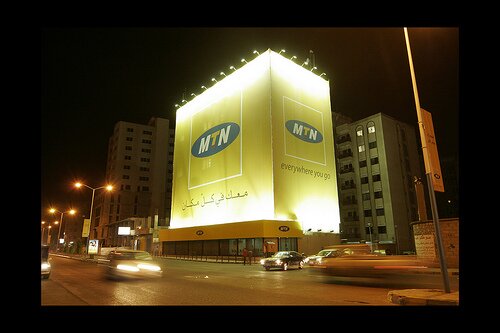 CC image courtesy of Public Relations at MTN Yemen1 on Flickr.
MTN Group has partnered with Visa to offer customers a new mobile payment solution which allows MTN Mobile Money subscribers make face-to-face and online transactions wherever Visa is accepted.
According to the agreement, MTN customers will be able to pay using their mobile money account in stores with Visa points of sale (POS) using their devices.
In addition, customers will be able to make online payments at all Visa merchants and withdraw money from their MTN Mobile Money account at any Visa ATM.
Speaking at the AfricaCom Conference in Cape Town, Pieter Verkade, MTN Group chief commercial officer, said "The partnership between MTN and Visa will provide MTN Mobile Money customers with access to the entire Visa network, which includes merchants, online vendors and ATMs, to enable a "mobile" payment experience."
MTN said its customers in Ghana will be first to experience the solution when it is launched before the end of the year and thereafter rolled out across the entire MTN footprint.
Vish Sowani, Visa's head of global mobile network operator partnerships, innovation and strategic partnerships group, said: "Visa recognises that mobile technology is the single most significant driver of financial inclusion and improving access to financial services is a critical building block to help more people improve their lives."