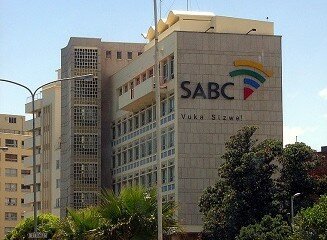 CC image courtesy of Zaian.
Lulama Mokhobo, group chief executive officer (CEO) of the South African Broadcasting Corporation (SABC), believes the delay in digital migration is preventing the state-broadcaster from progressing and it is falling behind rivals such as MultiChoice.
Speaking at AfricaCom 2013 in Cape Town yesterday (Wednesday), Mokhobo said the SABC was not ready to offer full triple-play services – TV, phone and internet.
According to Mokhobo, broadcasters concern themselves with matters involving instant channel change, time-shifted television, personalised content delivery and the integration of information and communications applications.
Regarding time-shifted television, Mokhobo said: "Broadcasters like ourselves … who are still on analogue are unable to move forwards."
She said personalised content delivery is something the SABC is still unable to do.
"I think it is important to mention these things because to us, they are what will help us leap forward as a broadcaster… We do know that innovation is what's going to drive differentiation," said Makhobo.
She noted MultiChoice "is well ahead" of many African broadcasters with regards to innovation.
In terms of the challenges faced by service provides, Makhobo said it is important to consider user-centricity. After this, content is also major concern because "content is absolutely king".
"There have to be supporting networks, which are very critical and sometimes very costly, and then we look at new business models," she said.
"Interactivity and micro payments come into play, user generated content and revenue sharing… How do we monetise all of these different instruments of technology that creates a reach for advertisers and for ourselves."
"It is important that we move with the times," said Makhobo, because of the benefits triple play technology provides for a more consolidated user experience in terms of TV viewing and internet browsing.