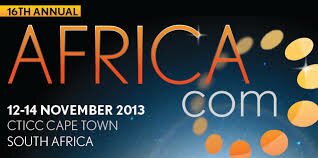 Delivering on the specific needs of African consumers in terms of handsets and devices is a vital topic, according to Bradley Shaw, head of business development for Spinlet, speaking during a panel discussion at AfricaCom 2013 today (Thursday).
With regards to the pricing of devices Carl Gandeborn, group commercial director for Intelligent Energy, said: "Pricing of devices is clearly important… From our point of view, we from Intelligent Energy, we actually look at things from slightly different angles."
He said their angle of focus pertains to power, because a mobile phone needs energy to operate.
"We have all these wonderful phones, prices are coming down so they're getting more and more deployed, and getting people to use data a lot more, but the consequence of that is also that these devices consume a lot of energy and people run out of energy on a daily basis," said Gandeborn.
He said without energy there is no service and Intelligent Energy is focussing on power to enable users across different price ranges to use their devices to the fullest.
Werner Wilders, consumer director for Microsoft in Southern Africa, said: "I think price is definitely the leading factor.
"However, as prices come down and if somebody has a choice for a US$150 [smartphone] device… and one is a feature phone, they will definitely go for the smartphone, that's what we've seen in terms of the statistics."
Regarding the critical functions of a handset in Africa, Wilders said functionality is evolving.
"Take a basic scenario of a village in Africa, somebody might have to do a social grant, so they might have to walk days to get it, or do specific transactions… from an e-citizen's point of view, or how do you let people know of natural disasters," said Wilders.
He said there are underlying services for handsets, which have not been enabled yet, but have begun. "We can still change the lives of people tremendously."
From Intelligent Energy's point of view, Gandeborn said certain functionality capabilities are not built into handsets, especially in terms of power.
"We've launched a completely new product, which is a personal energy device, it's your own personal fuel cell that you can take with you and it generates electricity instantaneously," said Gandeborn.
This personal energy device enables users to charge their mobile phone or any other device from anywhere the user happens to be.
Gandeborn said Intelligent Energy has conducted a number of trials on the device. Through these trials, and providing the device to users an internet traffic increase of up to 30 per cent has been realised.
According to Gandeborn, the retail price of the device in Africa will depend on their partners as Intelligent Energy is looking to enter into partnerships with mobile operators.
In line with the traffic increase generated by the power devices, Gandeborn said the mobile operators might want to subsidies it.
"The wholesale price that we've gone out with is US$199, on one hand [this] can seem quite a lot, but with a 10 months payment scheme it's US$19.99 and our market research shows that there's a lot of people who can afford it and will also benefit from it hugely," said Gandeborn.