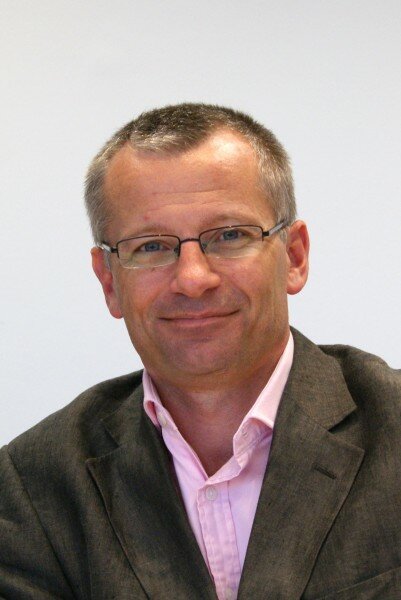 Chirs Wood, chief executive officer (CEO) of WIOCC.
Chris Wood, chief executive officer (CEO) of Nairobi-based African carrier WIOCC, has been named among the 100 most powerful people in the global telecommunications industry.
According to the 6th annual Global Telecoms Business Power 100 listing, Wood was named one of only four executives from African businesses.
He climbed 14 places in the rankings from 79 last year to position 65 in the 2013 edition.
The publication said: "Wood's vision for improving the reach, quality and affordability of Africa's international connectivity includes strategic investments, key partnerships, technical excellence and an absolute commitment to customer service."
He was also acknowledged for "establishing WIOCC as the number one supplier of diversity-rich, high-capacity, end-to-end managed circuits into and out of Africa".
Wood was also recently announced the winner of the Industry Personality of the Year Award at the sixth annual AfricaCom Awards in Cape Town, South Africa, for his role in masterminding the impressive growth at the Africa-focused international capacity wholesaler.
Chris has led WIOCC's development from initially being simply a single route (East African Submarine Cable System – EASSy) supplier of African connectivity, to its current position as the leading African wholesaler of reliable, affordable, high-speed, international connectivity into, out of and within Africa.
HumanIPO reported last week Wood had spearheaded an initiative with Dalkom Somalia to launch fibre connectivity to and from Somalia via the EASSy cable in the first quarter of 2014.
He said: "Until now, Somalia has been served exclusively by satellite – with high costs and limited bandwidth severely restricting the rollout and uptake of internet access and advanced services. WIOCC and Dalkom will be the first into commercial operation with international fibre-optic connectivity direct into Mogadishu."
WIOCC currently links more than 50,000 km of terrestrial fibre to 40,000 km of submarine fibre-optic cable, offering carriers connectivity to more than 400 locations across 30 African countries, 100 cities in 29 countries in Europe and more than 700 cities in 70 countries globally.