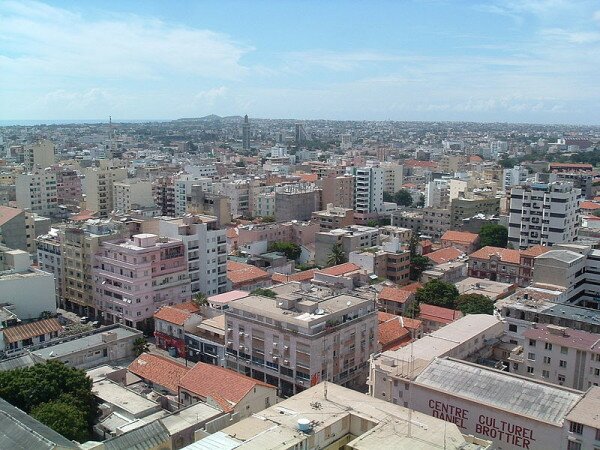 Dakar, capital of Senegal. CC image courtesy of Initsogan.
CTIC Dakar, a Senegalese incubator and accelerator, has secured US$150,000 in investments for its startups so far this year, while one of its incubatees has received Series A funding round from an international venture capital firm.
The first accelerator and incubator for IT entrepreneurs in Francophone Sub-Saharan Africa, CTIC Dakar was founded in 2011 as a public-private non-profit organisation to support IT entrepreneurs based in Senegal.
It was started with grants from the World Bank, the International Finance Corporation (IFC), Orange, the European Union (EU) and the Senegalese government.
Yann Le Beux, catalyst at CTIC Dakar, told HumanIPO the programme had so far incubated 16 companies which are still in business and 30 startups, with average revenue growth of its companies standing at 85 per cent in 2012, up from 33 per cent in 2011.
"We are glad to have reached an interesting level of national and international recognition in only two years," Le Beux said. "CTIC is now involved in all major discussions at the top level in Senegal regarding ICT and entrepreneurship, which helps us lobby for our entrepreneurs."
CTIC is now able to cover 45 per cent of its annual budget through revenue generated from its companies and business development services such consulting and events.
Le Beux said CTIC hopes to fully sustainable by 2016, while its success experienced was allowing it to expand, both within Senegal and across the rest of the region.
"The demand being high, we hope to move into a bigger building soon and thus we now need to better structure our team and internal processes to be able to scale rapidly," he said.
"We want to develop better our soft landing program to facilitate entry in West Africa to foreign tech companies. We are also working with our original partners to replicate CTIC's model to other regions of Senegal and to other countries."
He said incubators had already been launched in Niger, with Mali and Gabon to follow.
"We will also keep on structuring the IT angels community and hopefully once we will have enough of them we could try to develop an equity based model for our accelerator programme," Le Beux said.
"The big idea is to have the government involved to provide facilities, electricity and also to facilitate access to public markets for our SMEs, but it doesn't interfere with CTIC's business-oriented management style.
He said CTIC's business model was based on a percentage of the revenue growth of the companies it supports. "If they don't grow, we don't get paid."
"We don't take equity so far in the accelerated companies, the accelerator being more for us a way to increase the pipeline of venture and to select the best for our incubation program," Le Beux said.