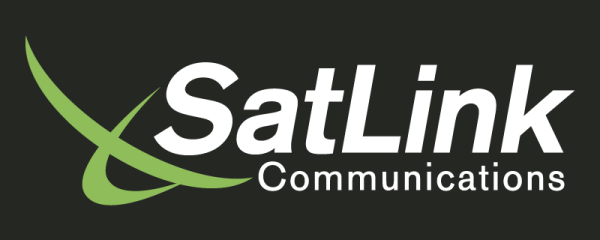 The satellite and pay-TV industry is growing significantly and Arie Vered, sales director of SatLink Communications, a global satellite transmission service provider, spoke to HumanIPO about what is causing this growth.
HumanIPO: Why is the satellite TV industry seeing exponential growth in Africa, and is this unique to Africa or are there other regions in the world also seeing this growth?
Vered: The African market for satellite communications has experienced a feeding frenzy over the last few years as international players vie for the lion's share of a market that has undergone liberalisation and is attracting massive interest from external investors. There are more satellites around Africa than ever before. This wasn't the case two to three years ago.
This momentum is underway as liberalised regulatory regimes have opened up markets in Africa that previously posed significant challenges for operators and service providers and the African market… is open for business.
The African satellite market is estimated to have grown in the last few years by more than double the global average of 6 to 7 per cent and all the signs point to a further escalation in the coming decade.
According to Digital TV's Sub-Saharan Africa report, households, which numbered 148 million at the end of 2011, will rise by 20 million over the next six years bringing it close to the total number of Western European households. The main countries that are driving growth are Nigeria, Kenya, Senegal, Cameroon, and Ghana.
Which African countries do you find are leading in terms of adopting satellite and/or pay-TV?
Certain regions like Nigeria and South Africa will make up a disproportionately high percentage of the region's TV households, poised to represent a quarter and 15 per cent of the total respective by 2017.
Does the content quality of state broadcasters, such as South Africa's SABC and Zambia's ZNBC, have anything to do with the rise of pay TV/Satellite TV platforms?
I'm not aware of this being the case. From SatLink's perspective, the rise of the pay-TV and satellite TV platforms is due to the evolving nature of the broadcast market in the African region.
There is a great demand for high quality localised African content to be broadcasted and shared both within Africa and out of Africa and the market is now responding to this need.
In terms of digital terrestrial services, do you believe most African countries will meet the international deadline set for the year 2015?
Africa will definitely go to digital terrestrial, and are aiming and working hard towards that deadline, but I don't think they will make it.
In Africa, time is flexible and there is still work that needs to be done in terms of the infrastructure and provisioning of services to enable the successful migration. It will be done, but the important aspect is to ensure it is done thoroughly and correctly and this is what the broadcasters need to and are working towards.
What are the reasons behind the surge of TV content via mobile, but cannot be provisioned in African countries? Is this true for all African countries, if not, please provide examples of the relevant countries?
In Africa, OTT (over-the-top) services including TV content via mobile is a hot topic and everyone is talking about it. In my opinion, TV content via mobile is the future and in the next two years we will see more African countries making these services available and using them. At the moment, it's at its beginning stages, but I strongly believe it will soon be implemented.
I am amazed by the amount of growth in smartphones. In developing countries there are a selection of customers who want these devices. The demand is there. The prices for smartphones continue to decrease in Africa which makes this a possibility.
Africans want data and TV, they want to catch up with the western world. Although we will never have the same characteristics and culture as Japan and some of the Western world, I still believe the use of data and TV will still be very big.