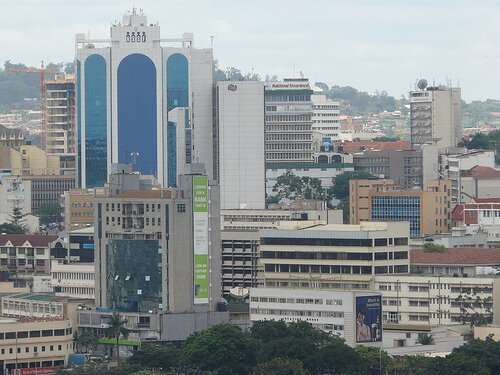 CC image courtersy of Conservation Concepts on Flickr
Google Africa has announced the launch of Project Link, a fibre network access project in Uganda's capital Kampala, to provide faster internet speeds in the country.
Google said the aim is to build a super-fast, high-capacity fibre network to enable any local mobile operator or internet service provider (ISP) to connect more people in Kampala to a faster, more reliable internet.
"For the nearly three million people living in and around Kampala, the internet hasn't been as fast and available as it could be; online activity often sputters on pre-broadband speeds or unreliable connections," said Kai Wulff, access field director at Google.
"Project Link's network is available today to connect providers to long-distance fibre lines, equipping them with near-unlimited capacity to build and expand services to Ugandans."
The search engine giant said Kampala and other "bustling cities" lack access to new opportunities, reliable channels to the latest news, tools to join in worldwide commerce, or platforms to create and contribute photos, video, and more because of the continent's low penetration of internet.
"Africa is home to more than a billion people and is also the fastest growing continent but only 16 per cent of people are connected to the Internet."said Google's blog.
"For Kampala, we hope it's a foundation to support the needs of a new crop of entrepreneurs and innovators: the media-rich projects of a successful musician, fast connections for local hospitals, or new digital learning tools for students."
Wulff said Project Link is not just about connecting fibre cables, but to connect the people of Kampala and giving them an opportunity to contribute to a truly global internet.