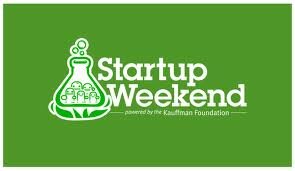 Startup Weekend, an event bringing together programmers, developers, marketers, and designers to launch new ventures, will kick off tonight (Friday) at Strathmore University iLab.
Participating entrepreneurs form groups and develop viable business ideas in 54 hours and gain support and feedback on whether their startup idea is viable.
"Startup Weekend Nairobi will look to not only bring together technology entrepreneurs, but also individuals from sectors such as agriculture, education, communication, among others," the organisers said.
Attendees will learn new skills, including programming or business language, enlarge networks through creating relationships that last long past the weekend and get access to valuable startup resources.
Njeri Rionge, co-founder of Zuku, will be among the speakers at the event.
Judges include Neer Chandaria, director and shareholder of Chandaria Group and head of sales, Robert Yawe, managing director at KAY System Technologies Limited, and Isaac Fokuo, chief executive officer (CEO) of the African Leadership Network.
Startup Weekend is an NGO based in San Francisco, United States, and has so far organised startup events in 110 countries and 120 cities.