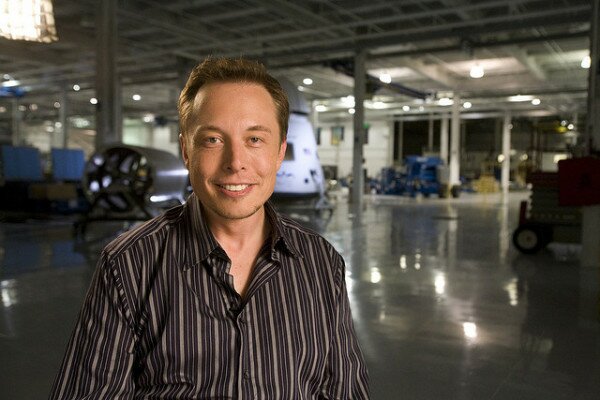 Elon Mush. CC image courtesy of OnInnovation, on Flickr.
South African Elon Musk, chief executive officer (CEO) of SpaceX and Tesla has been named Fortune Magazine's businessperson of the year, beating a host of other tech figures to the top spot.
Musk previously led payments solution PayPal, and was described by Fortune as a "triple threat", having moved into fields such as electric cars and solar energy.
2013 saw Musk put Tesla on the way to profitability and launch futuristic transport solution Hyperloop, prompting Fortune to put his top of the list.
"Bloomberg Wealth says he is worth US$7.7 billion, but it is his audacity and tenacity that make him Fortune's Businessperson of the Year," Fortune said.
"Activist investors", including Dell and Apple investor Carl Icahn, came in second place, while Pony Ma Huateng, co-founder and chief executive officer (CEO) of Chinese internet firm Tencent, was third.
Amazon founder and CEO Jeff Bezos came in sixth, Google co-founder and CEO Larry Page in eighth and Yahoo! CEO Marissa Mayer in tenth.
The other tech figures on the list were Facebook CEO Mark Zuckerberg (12th), Twitter chairman Jack Dorsey (14th), Softbank chairman and CEO Masayoshi Son (19th), Baidu CEO Robin Li (24th), GungHo Online Entertainment CEO, Kazuki Morishita (26th), founder and CEO of Salesforce.com Marc Benioff (27th), Yelp CEO Jeremy Stoppelman (29th), Twitter CEO Dick Costolo (33rd), Uber CEO Travis Kalanick (40th), Mexican telecom mogul Carlos Slim (41st) and Apple CEO Tim Cook (47th).