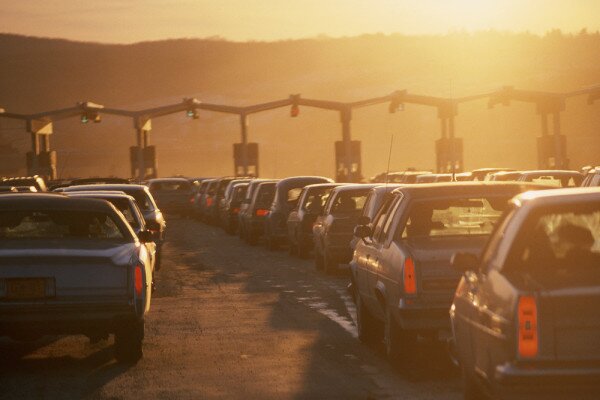 Nazir Alli, chief executive officer (CEO) of the South African National Roads Agency (SANRAL), has fired a warning shot at drivers considering skipping e-toll payments, emphasising that debt collectors would be used for enforcement.
The controversial e-tolling system will go love on Gauteng's freeways on December 3 and yesterday (Sunday), Alli welcomed transport minister Dipuo Peters on a site visit to SANRAL's operations centre.
Speaking to reporters, Alli said more than 700,000 motorists had already registered for e-tolls and 100,000 had already bought e-tags.
"There are incentives included within the debt collection process that includes registering and getting an e-tag," he said.
"If debt collection fails, the Criminal Procedure Act will come into effect and such motorists will receive summons to that effect."
Peters meanwhile expressed confidence that the system is ready and had been tested extensively during the past 18 months.
"During this period, Sanral has had the time to test the system in a live environment, albeit without any transactions or billing taking place," she said. "But billing is just one important component of the system."
The upgrades to the roads that comes with e-tolls include high definition cameras to complement SANRAL's 'On-Road Services' that provides emergency medical response, towing services and traffic monitoring.
"Services are decentralised at strategic positions across the network to allow for rapid response to incidents. Services are operated 24 hours a day, 7 days a week," Peters said.
"In the past year, units responsible for implementing these services have responded to over 4,000 incidents. These incidents include crashes, stranded vehicles, breakdowns and medical assistance."
Peters also claimed there have been 1,300 news jobs created by the project.
Image courtesy of Shutterstock.