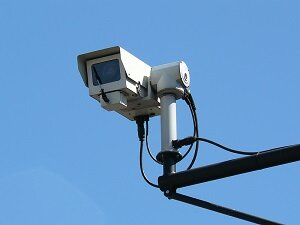 CC image courtesy of Mike_fleming on Flickr.
Insurance company APA Insurance has settled a claim by CCTV company Micro-City Computers for KSh19.9 million (US$230,000) damages it suffered from Kenya's Jomo Kenyatta International Airport (JKIA) fire that destroyed the international arrival terminal section.
Micro-City Computers had been awarded a KSh200 million (US$2.3 million) contract in February by Kenya Airports Authority (KAA) to fix 271 specialised CCTV cameras at the airport.
The project was 75 per cent complete before the August 7 tragedy, prompting the company to claim for damages from its insurer.
APA Director, S M Shah, said the company had assessed the damages at the airport and is satisfied with the compensation plan.
"We have taken the risk and ensured our client has been compensated promptly so that they can complete their job. The damage assessment was done in a month's time and we have finalized the claim within a period of 45 days," said Shah.
The company is expecting to complete fixing the cameras by December before handing over the project to KAA.
Paul Okolo, Micro-City Computers chief executive officer (CEO), said the company has already ordered for more CCTV cameras to complete the project.
"It was so sad after the fire razed down part of the airport as we were almost completing the project. We are however very happy with the way the compensation process has gone through our brokers and APA. The payment is good and we are ready to embark on our job," said Okolo.
APA is also in the process of finalising the claim for KAA in regards to general damage to the airport and will be making recommended interim settlement next week.