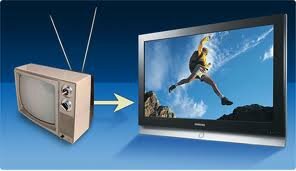 Nation Media Group, Standard Media Group and Royal Media Services have filed a court petition against the Communications Commission of Kenya (CCK) for discrimination against them after being locked out of the digital migration process.
The CCK is being sued for having granted exclusive rights to local pay-TV channels to oversee the digital migration, which will begin in Nairobi next month.
The respective media houses claim to attract more than 85 per cent of the television viewership locally.
"There is no rational or lawful expansion as to why the existing broadcasters have not been licensed to be digital signal distributors despite a government task-force recommendation, stated the petition filed by organizations," the media houses stated.
The CCK is also accused for having violated their intellectual property rights by allowing StarTimes Media Kenya, Signet Kenya, Pan African Network Group and GoTV Kenya to intercept and transmit their programmes.
The organisations have been pushing for a third signal distributor license to be managed by the Media Owners' Association.