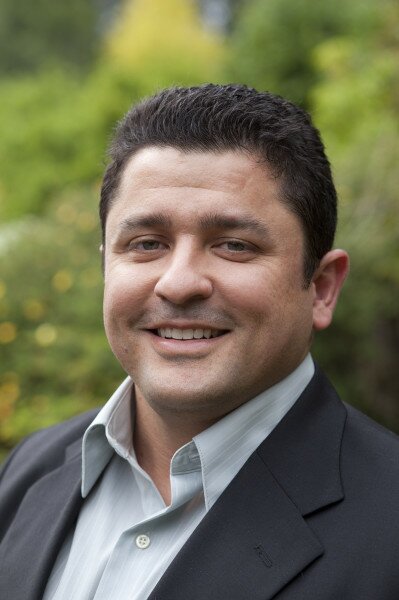 Peter Lyons. Image courtesy of GSMA.
As mobile uptake rockets across Africa, fuelling connectivity across the continent and boosting the popularity of mobile-based economic activities, HumanIPO speaks to Peter Lyons, director of public policy for the Africa and Middle East region at the GSM Association (GSMA), about how to leverage mobile to spur further growth, and what issues policy makers should be focusing on to facilitate connectivity in Africa.
HumanIPO: What are the drivers of the significant growth in mobile uptake across Africa?
Lyons: Prices for mobile services have fallen substantially over recent years, driven by a range of factors including increasing competition in a number of markets, decreased equipment prices (both in terms of handsets and infrastructure for mobile networks), as well as growing scale for the operators.
The mobile operators themselves have played an important role with ongoing investments to improve network coverage as well as to introduce new service offerings that can attract lower income subscribers. For example, prices have fallen in Kenya by 20 per cent per year over the last four years and by 15 per cent per year over the same period in Senegal.
Does action need to be taken to fuel further adoption of mobile in Africa?
The key challenge to realising the growth potential of mobile in Sub-Saharan Africa lies in continuing to improve affordability of mobile services and devices. Future subscriber growth will increasingly come from lower income rural areas; excessive levels of taxation on mobile devices and services by many African governments are extremely unhelpful in this regard. Furthermore, national governments and regional regulatory bodies should prioritise the allocation of harmonised spectrum for mobile broadband to maximise the economies of scale and affordability of devices.
Operators and investors need stability and clarity (particularly in terms of taxation and licence terms) in order to finance the huge investment needed to extend coverage to remote areas and to meet the growing demand for higher speed connectivity in the coming years. State intervention to build or manage networks is not a substitute for private sector owned and managed networks.
How is mobile contributing to economies in Africa? Which country/region is reaping the biggest economic benefits of mobile in Africa?
The economic contribution from the mobile industry is driven by rising penetration rates and investment by mobile operators. The emerging trend towards smartphones and other more advanced devices, combined with increasing mobile broadband coverage, has had an additional impact on the economy of the region. The mobile industry already makes a significant contribution to economic growth and job creation across Sub-Saharan Africa, accounting for a greater proportion of GDP than in any other region across the globe.
In 2012 the broader mobile ecosystem contributed over six per cent to GDP in Sub-Saharan Africa, a figure that is forecast to rise to over eight per cent by 2020.
This is well ahead of comparable figures in other parts of the world, for example 4.9 per cent in Asia Pacific and 3.7 per cent in Latin America. In addition, the industry directly supports over 3.3 million jobs across Sub-Saharan Africa, while contributing US $21 billion to public funding through taxation in 2012.
Broader economic analysis indicates that an overall acceleration in mobile broadband adoption (with mobile broadband penetration reaching 32 per cent by 2020) would amplify the impact of mobile broadband across Sub-Saharan Africa between 2015 and 2020, with projected GDP increases up to US $197 billion and the potential creation of approximately 16 million additional jobs (across a variety of sectors) within the region.
How is mobile changing the focus of connectivity in Africa?
Mobile services already address social challenges across Sub-Saharan Africa. While mobile connectivity has transformed daily life across the globe, mobile is playing a particularly strong role in socio-economic development in Sub-Saharan Africa. The region has high levels of mobile access compared to other basic services, such as electricity, sanitation and financial services. The GSMA Mobile Enabled Community Services programme estimates that in Nigeria, there are 56 million people living without access to electricity and 38 million without access to clean water, but most do have access to mobile services. The relatively high (and increasing) availability of mobile services highlights the potential that mobile connectivity has in bringing enormous social and economic benefits to the region.
What changes are providers/operators having to make to accommodate mobile in Africa, as compared to other regions?
Realising the growth potential of the mobile industry, both in terms of connecting new subscribers and enabling widespread mobile broadband access will depend on substantial ongoing investments by the network operators. Based on the available data, it is estimated that mobile operators across the region have invested over US $44 billion during the last six years (excluding fibre and international cables). Going forward, investment levels are likely to be even higher given the costs of extending coverage to lower density geographic areas and deploying increased 3G coverage as well as higher speed 4G networks.
Improving coverage is a further challenge for the industry, given the region's vast rural expanse and the limited reach of grid-based electricity and supporting infrastructure. Operators are already employing a wide range of innovative solutions to tackle these challenges, including the growing use of "green" solutions such as solar, wind, water, biomass and fuel cells. Additionally, there are increasing trends towards network sharing, with mobile operators leasing sites from third party tower companies, which can also reduce network deployment costs and bring down barriers to rural coverage rollout.
How important is infrastructure sharing with respect to expanding mobile services in Africa?
Network costs represent a significant proportion of the overall cost base for operators, who should be should be given the flexibility to choose when to engage in infrastructure sharing and what commercial model to adopt. Infrastructure sharing is a means to manage capital and operating expense cost pressures and this could drive improved affordability.
The GSMA believes that regulatory environments should allow for active and passive infrastructure sharing between operators, however, such arrangements should not be mandatory, or otherwise forced on commercial operators by government. The reason is that there is no one size fits all solution for infrastructure sharing as the details of when and how to share networks depends on many factors, including:
Number and size of competitors

Current and expected levels of data traffic

Individual operator strategies.
What are the biggest challenges to mobile in Africa?
The mobile industry faces a number of challenges if it is to fulfill its growth potential, and governments must be careful to not create further obstacles with short-term polices that maximise tax revenues and/or spectrum fees over potential for growth and development.
Excessive regulation can stifle innovation, raise operating costs, limit competition and, ultimately, harm consumer welfare.
In addressing the major concerns surrounding spectrum management, taxation and roaming, policy makers throughout Sub-Saharan Africa have a major opportunity to unlock the huge potential of a truly harmonised and connected Africa.
What should regulators/governments in Africa be focusing on with respect to supporting mobile expansion in Africa?
Sector specific taxes on mobile devices and/or usage will further hinder efforts to improve the affordability of mobile services across Sub-Saharan Africa. For example, voice retail prices are regulated in the DRC and promotions are not permitted, which according to local operator Millicom is "limiting the competitiveness of operators in the customer acquisition process" and hampering their efforts to manage price elasticity.
Given the role that access to mobile services can play in both economic development and addressing social challenges, regulators and other government agencies should look at providing a supportive regulatory environment for the mobile industry, with the potential of bringing voice and internet services to a larger proportion of the population, reducing the penetration gap with other developing markets in the process.
What action needs to be taken by regulators/governments regarding spectrum in Africa?
Efficient spectrum management is paramount to promoting investment and connectivity and should be allocated to those with the ability to deploy and invest in infrastructure. The licensing process should not discriminate among operators, or in favour of new entrants, but instead should provide a level playing field and regulatory certainty.
While some governments and regulators have recognised the importance of harmonising spectrum across the region, much work remains in this regard. In many Sub-Saharan African countries, concrete commitments to the harmonised allocation of sub-1 GHz spectrum, in particular the 700 MHz and 800 MHz (Digital Dividend) bands are yet to be fulfilled.
Coordinating and accelerating the analogue to digital television switchover and freeing the Digital Dividend spectrum bands for mobile broadband should provide a massive boost to economic growth in the region. Our Mobile Economy report suggests that allocating this Digital Dividend spectrum band to mobile broadband in Sub-Saharan Africa would generate a cumulative increase in GDP for the region of US $49 billion from 2015 to 2020 (5.9 per cent of GDP in 2012), while contributing a further US $15 billion of tax revenues over the period.
Are the costs of mobile communication acceptable across Africa? Which countries are best/worst?
The growth in mobile telephony has generated significant economic and social benefits with mobile operators and the wider ecosystem making direct contributions to a country's GDP. Despite these widely acknowledged and transformational advantages, many mobile consumers face special communication taxes, whilst operators face numerous redundant and overlapping taxes and fees in a number of countries in Sub-Saharan Africa. Unfortunately, some governments treat the mobile telecoms sector as a source of short-term tax revenue to fill budget deficits, without taking into account the harmful effect on long-term socio-economic growth and sustainability of investment by the mobile industry.
Tax as a proportion of the total cost of mobile ownership was higher than the global average in many Sub-Saharan African countries according to research undertaken by the GSMA and Deloitte. For example, 37 per cent of the total cost of mobile ownership in Gabon was comprised of various consumer taxes:
A VAT rate of 18 per cent;

A customs duty of 30 per cent imposed on imported handsets, plus an additional US$ 5 flat tax; and

An airtime excise of 18 per cent.
How can the cost of communication be lowered in Africa?
Lowering the sector specific taxation levels could benefit consumers, businesses and government by encouraging the take-up and use of new mobile services, improving productivity and boosting both GDP and tax revenues in the long-term. Lowering taxation levels will ultimately help to improve affordability in a region where over two thirds of the population have yet to subscribe to mobile services.
Is SIM card registration important? What role should it play in Africa? How should it be handled?
As is common in other developing markets, many mobile subscribers in Sub-Saharan Africa have multiple SIM cards in order to take advantage of low cost offers, and also to use the best available tariffs for particular types of calls (such as "on-net " tariffs that offer significantly lower rates for calls between SIM cards from the same network operator).
A number of markets have introduced mandatory SIM registration schemes over the last year (including, for example Ghana, the Ivory Coast and Uganda) which in some cases has led to large scale disconnections of unregistered SIMs. This has impacted reported connection growth rates, at least in the short term.
Should 4G/LTE networks be a priority in Africa? Why?
A recent report by GSMA Intelligence highlighted that in many developed markets 2G networks are likely to continue to play an important role. In more mature markets such as South Africa, there is an urgent need for the release of Digital Dividend spectrum for LTE, to allow the rollout of services and meet customer demand. In South Africa, three of the four mobile operators in the country have now launched LTE networks. However, operators face challenges with the delays in the planned spectrum auctions obliging the operators to use refarmed spectrum for their LTE deployments. The total number of LTE connections in South Africa is forecast to reach 6.5 million by 2017, although at that point this will still account for only 8 per cent of total connections in the market at that time.
Similarly, in Nigeria operators are trialling LTE at 1800 MHz whilst they await the availability of spectrum in the 700 and 800 MHz bands.
What do the next 10 years look like in terms of handsets in Africa?
Smartphone penetration rates are still relatively low in Sub-Saharan Africa, although access to internet-enabled devices is growing rapidly. At the end of 2012, smartphone penetration in Sub-Saharan Africa stood at 4 per cent, well below the global average figure of 17 per cent. However, there are significant differences at the country level, with South Africa already having smartphone adoption levels that are slightly ahead of global average.
For the region as a whole, smartphone penetration rates are forecast to reach 20 per cent by 2017, representing significant growth in terms of the absolute number of devices, but still leaving the penetration rate less than half the global average and by far the lowest of any emerging market region.