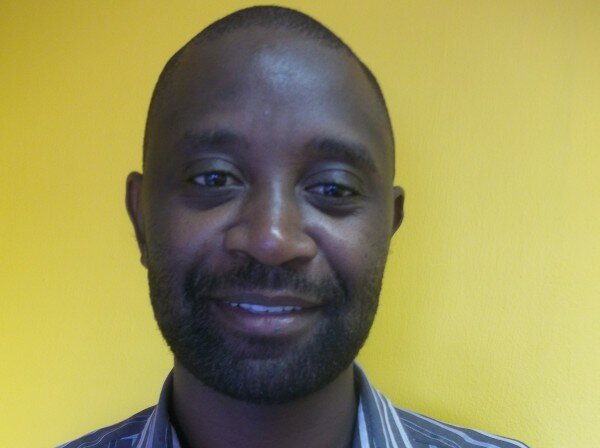 Justice William, founder of World Queues.
A Botswanan startup is set to begin a queue management pilot with Kenya Posta next year as it looks to roll out an innovative business model which will ultimately provide free services to companies and government departments.
World Queues, first founded by Justice William in 2008, has been reinvigorated since the start of 2013 after William realised he could provide a much more complete queue management product and service to clients.
Originally William had planned to simply build a queue management system, but in 2012 he realised there was a need for a service as well.
"When I was trying to register our company I had to do a lot documents and I had to queue for five hours and it really angered me," William, who has previously worked as a software engineer for Microsoft in the United States but is now back in his native Gaborone, told HumanIPO.
"That night I started writing the first lines of code that eventually became World Queues."
William's solution is designed to cut down on costs for potential clients, such as postal companies, banks, government departments and medical clinics, while taking the time and stress out of queuing for customers.
He has developed a software platform which can be used for a monthly subscription fee by a client.
Customers who need to visit the respective client's branch for services can then check the status of the queue online and join, being told where abouts they are in that line and allowing them to physically go to the branch when it is close to their turn.
There is also an SMS feature built in allowing customers to interact through mobile if preferred.
While the company intends to begin with a subscription model, World Queues will also sell advertising space on LCD televisions used in the branch. This revenue will be split between World Queues and the client.
"My dream is to have queue management as a free service, but we have to start with a small subscription charge while we do not have funding," William said.
"By then selling advertising and sharing the revenue, by our calculations we will actually be able to pay the company more in revenue than they are paying us so we actually pay them to use our service."
William only began marketing his new product in September, but has already partnered with Abari Communications Kenya to support the running of its pilot with Kenya Posta starting in two branches in January.
"We met with Kenya Post and they were very excited about it because they haven't seen a system like this before," he said.
World Queues is also in talks with Botswana Post and has previously held discussions with companies and government departments in South Africa.
William says one of the issues holding him back is the investment scene in the Southern Africa country. To date World Queues has been entirely self-funded, but William knows he needs to secure external investment to launch the company to the next level.
"We are in the process right now of trying to raise the capital because of the momentum that we have," he said.
"In Botswana it is almost impossible to get funding because the country hasn't seen much tech innovation. When someone comes with an idea as big as World Queues which could go global they are very sceptical about it."
William believes one of the advantages of his software is that it can be downloaded from anywhere in the world and be in use within in a day.
Regarding future markets, he added: "Africa is what we want to be our launch pad, but World Queues want to take it global. Given the fact we are pretty small we want to do partnerships with big reach companies so we provide the technology and they provide the last mile reach."