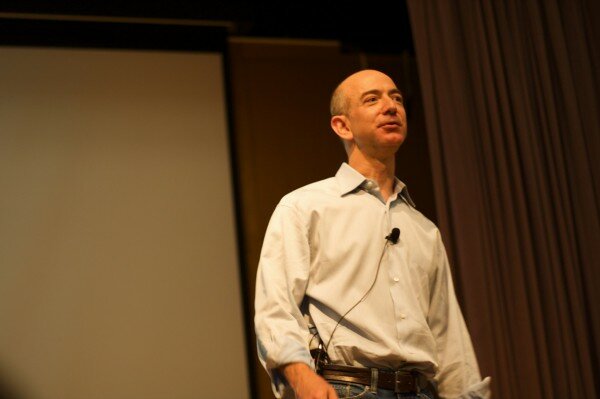 Amazon founder Jeff Bezos. CC image courtesy of Mathieu Thouvenin, on Flickr.
Amazon is piloting the use of drones for parcel delivery, with plans to get the technology live for commercial use within five years.
Speaking on American news show 60 Minutes on Sunday evening Jeff Bezos, Amazon chief executive officer, said the scheme could drastically reduce shipment times.
The big idea is half-hour delivery," Bezos said. "You order something and within half an hour you can have a drone land on your front porch, drop off a little box and off it goes."
As long as the delivery address is within 10 miles of an Amazon fulfillment centre, Bezos believes this kind of instant service is manageable.
"I don't want anyone to think this is just around the corner," he said. "This is years of additional work – I'm an optimist – four or five years."
Pilots have already been run at its centre in Virginia, but one of the major obstacles will be regulatory approval from the Federal Aviation Administration.