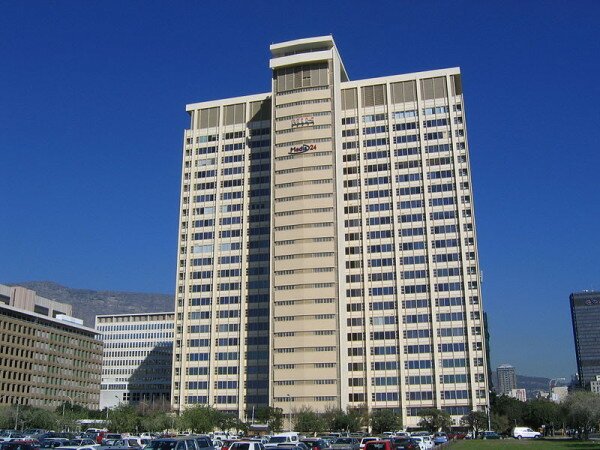 The Naspers office in Cape Town, South Africa.
Koos Bekker, chief executive officer (CEO) of South African multimedia company Naspers, has said they are open to partnerships with mobile operators to deliver broadcasting content through their networks.
Bekker, speaking on Business Day TV, confirmed the company was exploring the best way to provide content, centering around its DStv service, over mobile to take advantage of growing penetration and faster data speeds.
Naspers has previously been linked to discussions with Vodacom, but Bekker said they would look to partner with multiple players rather than signing one exclusive agreement.
"We are not going to persuade someone to switch from MTN to Vodacom," he said. "So if we can get a satisfactory agreement, we'll do a deal with multiple operators."
HumanIPO reported last week Naspers had seen huge growth in its internet segment of businesses, while the majority of its revenue was now coming from its business interests outside of Africa.