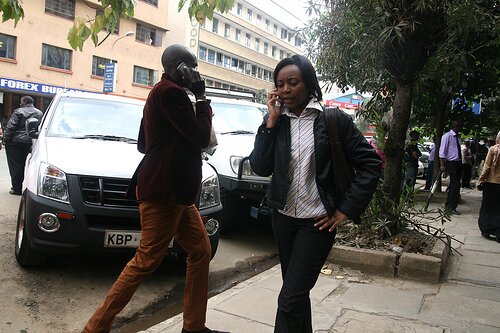 CC image courtesy of Tom Spender on flickr
India's Essar Group, parent company to Yu Mobile and wireless provider Essar Telecom Kenya, has denied reports it is looking to exit the Kenyan mobile sector.
Rumours have been circulating since June 2013 when the telecom embarked on a search for a strategic investor by appointing BnP Paribas to lead the talks with potential investors.
In a statement by country manager Madhur Taneja, the firm denied any reports of closing shop in the Kenyan market.
"We categorically deny having signed any deal for the sale of the company," read the statement.
The company further affirmed it is seeking funding to finance its expansion plan.
"To finance this expansion and enhance its operation, Essar, Yu Mobile's Parent Company continues to engage with strategic investors. The financing plan is expected to conclude by early next year," Taneja said.
According to the latest quarterly statistics from the Communications Commission of Kenya (CCK), Essar Telecom lost 0.9 per cent of the market share to drop to 10 per cent.
However, its annual growth increased by one per cent point from full year 2011/12.
The company is ranked third in the country in terms of subscriptions, with 3.52 million registered on its network.
Essar had in 2009 agreed with Dhabi Group to buy a majority stake in Warid Telecom Uganda and Warid Congo SA, which it said had an enterprise value of US$318 million.