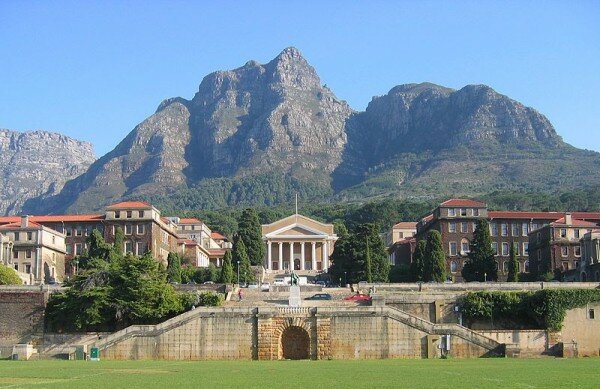 The University of Cape Town. CC image courtesy of Adrian Frith.
University of Cape Town (UCT) researches have helped develop a smart glove which will aid leprosy patients by returning some feeling to their hands.
UCT has released a statement detailing the glove, which uses stretchable technology and has built-in nano sensors which alleviate the effects of nerve damage.
"The glove also maps the individual's hand usage to establish where the pressure variations are during simple domestic activities such as cutting wood or cooking," Dr Sudesh Sivarasu, of the Department of Human Biology at the university, said.
"These are recorded to show where ulcers are likely to develop. Because of wound infection, the digits are the first to go in leprosy patients and amputation usually follows."
Around 95 per cent of people are immune to leprosy which is caused by mycobacterium leprae and can result in progressive damage to skin, nerves, limbs and eyes.
The disease is curable, but some patients will suffer from nerve damage meaning they cannot feel heat or pressure and can eventually lead to amputation because the tissue is destroyed.
The glove is now being trialled in India, which has the highest leprosy rate in the world, in partnership with the Leprosy Mission Hospital, in New Delhi.
According to 2012 statistics, there are around 232,000 recorded new leprosy cases every year. In South Africa, around 50 to 70 new cases are reported annually.