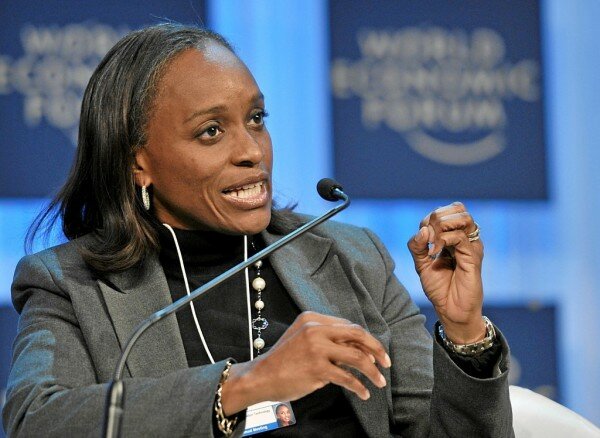 Omobola Johnson, Nigeria's communication technology minister. CC image courtesy of the World Economic Forum, on Flickr.
Omobola Johnson, Nigeria's minister of communication technology, has said there remains a "negative trade balance" between locally produced and foreign ICT products.
Johnson was speaking yesterday (Tuesday) at the e-Nigeria Conference, in Abuja, when she said she believes they were making some good progress towards the 50 per cent target of ICT local content.
"The Nigerian IT landscape suffers from a clear negative trade balance, as the economic value generated locally with imported technologies used by Nigerians is still extremely low," Johnson said, reports Telegraph Nigeria.
"With the presentation of the guidelines on Nigerian Content Development in ICT today, I think that we have reached a significant milestone in our journey to achieve the target of 50 per cent local content.
"However, there is clearly still a lot of work ahead of us as an industry."
Johnson did however praise the progress made in the telecommunications sector with the rise from 0.73 per cent teledensity in 2001 to 85.25 per cent in April 2013, amounting to 112 million active telephone lines.