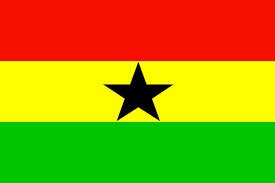 Ghana is set to launch a 32 metre telescope to aid scientific research and further space observation, recognising the role of space science and technology in advancing social and economic development in Africa.
Speaking at the African Leadership Conference on Space Science Technology, minister for the environment, science, technology and innovation, Dr Joe Oteng-Adjei, said that space science and new technologies directly contribute to raising the standard of living of Africans, reports Xinhua news agency.
Such technologies will also be key in advancing disaster management systems and post-disaster responses, according to Oteng-Adjei.
"For African countries such as Ghana, the race to space is not a competitive battle by our nations for scientific superiority. But it is an essential tool for socio-economic development and improving the quality of life of our people," Oteng-Adjei said.
The minister called for the development of a unified National Space Programme in Ghana, through the establishment of research facilities concentrating on outer space topics.
He said the government is committed to supporting the skills development of future generations of space scientists through the introduction of undergraduate and postgraduate courses in Ghanaian universities.
President of the Ghana Academy of Arts and Sciences and interim president of the African Institute of Mathematical Sciences of Ghana Professor Francis Kofi Ampenyin Allotey also spoke at the event, underlining the importance of human capacity development for the advancement of the country's space science programme.
According to Allotey, the key benefits of space science include the potential it has for providing water scarcity and agriculture issues.
Despite the high costs of space research, Allotey said the returns provide such extensive economic benefits to make the capital input worthwhile.