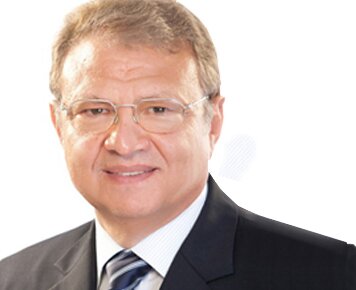 Atef Helmy, Egypt's minister of communications and IT. CC image courtesy of Dmahdy.
Intel has opened its new building in Egypt, located in the Maadi technological investment zone, the largest of its kind in the Middle East and Africa.
Intel's increased presence in Egypt is part of its strategy to widen its international reach in research and development (R&D) and will contribute towards providing 500 jobs in the 2,400sqm park.
Atef Helmy, Egypt's minister of communications and IT, inaugurated the new premises on Wednesday and said: "What we are witnessing today of new expansions of global ICT enterprises in the Egyptian market, on top of which is Intel company, reflects the promising prospects for Egypt ICT sector and underlines the government perseverance to overcome obstacles and challenges."
Helmy said his ministry was focusing on attracting foreign investment into the country's ICT sector to create new job opportunities and increase exports in outsourcing and services to the global markets.
"The investment opportunities in the Egyptian market are a strong catalyst to open our new office in Egypt," said Karim El Fateh, Intel Egypt regional director.
"This is a new step towards guaranteeing best Intel products for partners and local users."
Once completed in the next four years, the Maadi Technology Park is expected to provide around 40,000 jobs and contribute US$1.2 billion annually to IT support.
The first phase began in 2010, with the second currently underway. Agreements were signed with Vodafone, IBM and Mobiserve Holding during the first phase, while contract renewals have also been sealed with Raya, Xceed and Sykes.