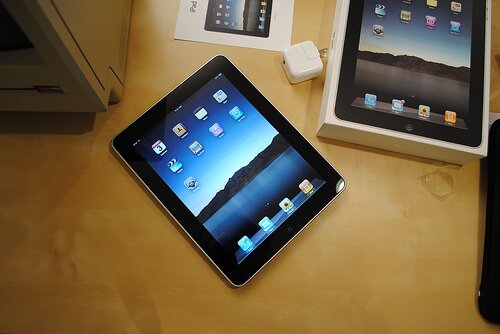 CC image courtesy of Mathew Pierce on Flickr
Ugandan members of parliament (MPs) have each been given an iPad at a total cost of US$370,000, allowing MPs to access official documents while travelling.
The move seeks to enable the legislators to access official documents while travelling as well as read house rules on the go.
Emmanuel Dombo, a member of the parliamentary commission in Uganda, said: "The funds have been generated by reducing the budget for paper which will no longer be needed."
Taxpayers in the country however criticised the action, saying it was a waste of money as MPs were already paid too much, the BBC reports.
Meanwhile, members of the National Assembly in Kenya will each receive an iPad from next year after the parliamentary service commission agreed to buy the gadgets, as part of efforts to make them more efficient.
"Members of the National Assembly will now be able to read standing orders, rules and procedures or any other information regarding the house on the iPad," Gladys Wanga, a member of the commission, said.
Purchase of the iPads for the 349 members of parliament in Kenya is expected to cost taxpayers in the country an estimated KSh17million (US$200,000).