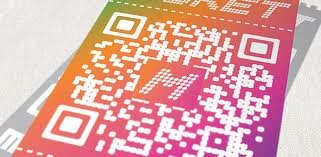 Cape Town startup Micket believes its mobile ticketing solution is not in competition with more established services such as Computicket, but can rather benefit such companies.
Micket allows users to purchase tickets using their mobile devices, with the mobile ticket, or "micket", then delivered via email or SMS.
Co-founder Riaan Nolan told HumanIPO the startup was not there to compete with the likes of Computicket, but could work with them to help them overcome the challenges associated with the needs of a digital generation.
"The difference between Micket and Computicket for example are like night and day, the only thing we really have in common is both of us sell tickets to events," he said. "Micket is fast, mobile, we are green, we dislike queues, we do ticketing in a new way, a smarter way."
He said Computicket and other ticket vendors were "their own worst enemy", and that they could benefit from linking up with Micket.
"We can help them get fit and fast again, we can deliver their tickets to their customers in a matter of seconds," he said.
Micket was founded in the summer of 2010 by Nolan, his twin brother Winston and a mutual friend, Robert Adams, following a meeting with a Dutch event organiser who was bringing rock band P.O.D to South Africa. After initially bootstrapping and doing the work in their spare time, the trio won Byte Orbit's Startup Knight competition and obtained ZAR200,000 (US$19,000) in funding.
"I have had a look at the work that Byte Orbit produce and it's of a very high quality and standard, they have some great talent working for them," Nolan said.
"Often when working on a project such as Micket, with only three developers, you often think pleasantly of what you can do with a team of experts like yourself, how quickly you can roll out new features and how really awesome it would be for the fans going to these concerts to not wait in queues and to not miss a concert, making it effortless to get your tickets."
Nolan said the biggest challenge the company had faced so far was the "monopolistic, anti-competitive" state of the ticketing industry.
"No matter how hard we tried the exclusive contracts that some vendors have with the venues and the organisers do close the door on new business like Micket," he said.
"The P.O.D show had to change its Durban and Cape Town venues, in Cape Town it could not change to the Grand Arena for example, because Computicket had an exclusive contract with Grand West, which meant that all the tickets already sold for that venue had to be refunded and resold via Computicket. It was a mess. In the end the show did not work. Some local organisers did try to save the tour, but it was in the end too late, and the P.O.D tour was cancelled."