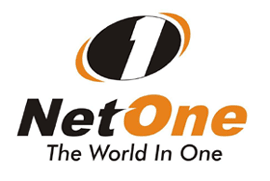 NetOne, a mobile service provider in Zimbabwe, may have violated sections of the State Procurement Act when it awarded Huawei Technologies a tender to upgrade its network without approval from the State Procurement Board (SPB).
This is according to investigations taking place in line with a lawsuit filed last month to compel SPB and NetOne to issue a statement explaining the grounds and circumstances they used to justify the awarding of the contract to Huawei.
Reward Kangai, the chief executive officer (CEO) of NetOne, wrote a letter to SPB earlier in July requesting approval to purchase equipment from the Chinese company, with the reason that only Huawei was able to supply the equipment, Zimbabwe Independent reports.
"NetOne currently has two suppliers for its core network, Nokia Siemens Networks who were awarded the initial order to set up NetOne and Huawei Technologies. It is not possible to upgrade equipment supplied by a vendor with effect from a different vendor," Kangai said in the letter.
SPB had requested the mobile phone operator to get quotations from other Chinese companies but ended up submitting a quotation from NEC, a Japanese firm.
NetOne did not approach any of the other top companies such as Alcatel-Lucent, China Communications Service Corporation and ZTE Corporation, which have operated similar projects, also funded by China Exim Bank.
"Had NetOne also asked the China Exim Bank to assist in adjudication of a tender in China, this would have been possible," a source said.
"Given that China Exim Bank was funding the project, it is mind boggling why the tender was given to Huawei. Why not invite ZTE, which is also based in Zimbabwe."