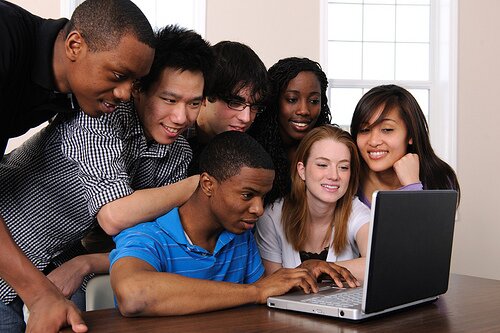 CC image courtesy of Davanti Digital on Flickr
The Kenyan government through the ICT Authority and the Kenya Education Network Trust (KENET) has officially launched the KENET Network, a US$22.5 million basic internet bandwidth service that connects member institutions at competitive and sustainable prices.
KENET aims to increase the uptake of bandwidth among students and academia in institutions of higher learning through interconnecting all universities, tertiary and research Institutions in Kenya by setting up cost effective high speed access to the internet.
"KENET will promote the use of ICT in teaching, learning and research in higher education centres that will lead to students and the faculty keeping up with current trends in their specific area," said Meoli Kashorda, executive director of KENET.
"When KENET was started in 1999 by research institutions and universities the purpose was to create academic communications for themselves. Through the network they were able to take advantage of their numbers to provide affordable internet to the member institutions."
Kashorda said now the network boosts of a vast number of members who include private and public university research institutions, colleges and technical schools, with more than 130 universities connected through KENET.
"Back then to get 64GB of bandwidth cost us US$5,000 a month. That was extremely expensive to what we now pay because of KENET. The trust was designed to help make internet affordable for academic use, now it just costs us US$200 a month for 64GB bandwidth," said Frieda Brown, United States International University (USIU) vice chancellor.
KENET is also using the National Fibre Broadband Initiative (NFBI) infrastructure to reach institutions in remote areas.
It has become the first African National Research and Education Network (NREN) to implement eduroam by setting up services in ten universities within the KENET community.
This means that students can now use their university credentials to access wireless Internet services across these universities.