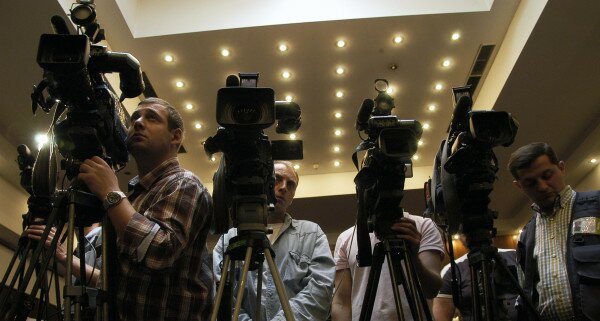 CC image courtesy of Congress of local and regional authorities on Flickr
Rwanda will hold its fifth annual National Dialogue on Media Development today (Wednesday), aimed at discussing how to improve the country's media landscape with more than 200 delegates within the country and beyond expected to attend.
The conference, organised by the Media High Commision in partnership with the Rwanda Governance Board, Association of Rwandan Journalists, UNDP and the Rwanda Media Commision, will be held under the theme "A reformed media: Build Capacities to Exploit Opportunities".
Expected to attend the conference are high-profile media investors, managers, advocates and regional media organisations such as Kenya-based Nation Media Group and Uganda-based Vision Group as well as other local media startups.
Peacemaker Mbungiramihigo, the executive secretary of the Media High Council in the country, said: "We hope this conference will come up with concrete actions toward sustainable development of the Rwandan media sector," the New Times reports.
Mbungiramihigo said having a developed media sector is one of the means to enhance democratic governance, economic progress and social transformation in the country.
The annual media dialogue will see participants talk about the role of media self-regulation in enforcing ethical standards, investment opportunities in the media, profitability of the media sector as well as telling the African story.
Also to be highlighted at the conference will be the country's challenges in the media sector and how to overcome each one of them.
"The biggest challenge for the media in the country is low level of financial capacity," said Fred Muvunyi, the head of the Rwanda Media Commission.
"Some of our media organisations do not pay their employees on time and many of them continue to pay peanuts."
Muvunyi said the meeting will bring these issues to everyone's attention and help come up with ideas on the appropriate solutions.