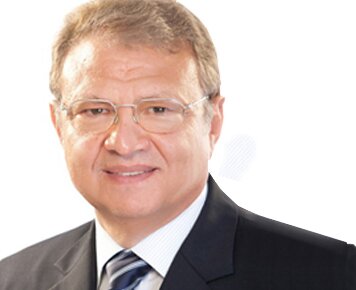 Atef Helmy, Egypt's minister of communications and IT. CC image courtesy of Dmahdy.
Private sector leaders have praised the development of Egypt's ICT strategy for 2017, after Atefy Helmy, minister of ICT, outlined its key features.
Areas to focus on for the National Telecommunication Regulatory Authority (NTRA) include cloud computing, education and entrepreneurship.
Representatives for the Africa region of companies including EMC, IBM and Intel were among those to praise Helmy and NTRA for the work they were undergoing.
Hesham Al- Alayli, NRTA executive president, said the country's ICT sector was about to see "major developments" in the coming year and would focus on value-added services and infrastructure.
Takreem el-Tohamy, IBM general manager for Middle East and Africa, said there needed to be an emphasis on maximising expertise and human resources and professional training programmes.
Mohammed Ameen, EMC first deputy for Eastern Europe, Middle East, North Africa and Turkey, said a clear ICT strategy would help the North African country achieve its development goals and improve integration between individuals, entities and institutions.