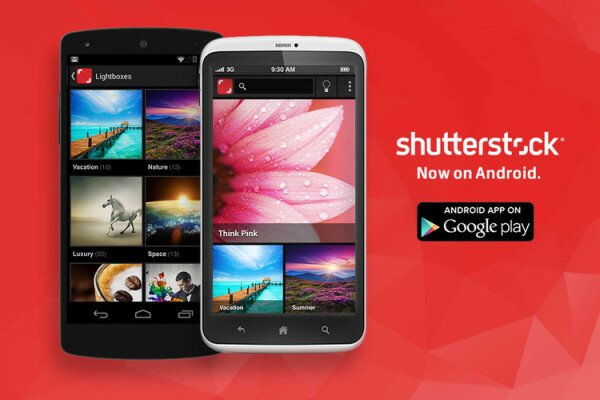 Shutterstock, a leading provider of commercial digital imagery including licenced photographs, vectors, illustrations and videos, has announced the launch of an Android mobile app.
The Android app expands the company's mobile offering following the earlier release of an iOS app, and allows customers to search for images on the go.
"Since we launched the award-winning Shutterstock iOS mobile app, over 650,000 people have downloaded it for iPhone and iPad," said Chris Knappick, product owner at the Native Mobile Team. in a blog.
"I'm happy to announce that, today, Shutterstock has released an app for our Android users too. Owners of Android devices can now natively search Shutterstock's collection of over 30 million photos, illustrations, and vectors, and add them to lightboxes for later downloading. You can find the app now in the Google Play store."
The company said in the past year it had begun to see people visiting Shutterstock more and more from Android devices.
"In fact, last month, they made up almost half of the mobile traffic to Shutterstock. Given the growing reach of Android devices worldwide, our Android app is yet another way we're simplifying image search for our customers," Knappick said.