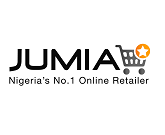 In the year and a half since its inception, e-commerce platform Jumia has seen its reputation grow as the pioneer of the African e-commerce market, and made particular headway in getting online shopping in Nigeria off the ground. HumanIPO spoke to Jumia Nigeria head of offline marketing Afam Anyika about the successes and lessons of 2013, and the market going forward in 2014.
HumanIPO: How has business developed for Jumia over 2013?
Afam Anyika: Jumia has had a busy 2013. We have seen a lot of development this year with launching an Android app, building our own logistic centre and putting together the first e-commerce conference in Nigeria. We even won a World Retail Award – the first time any African company has picked up this award. In terms of business size we grew to over 1,000 people and next year we will not slow down. Our product assortment and suppliers grew by 75 per cent this year. To be honest, we are impressed how fast things took off.
What changes have you seen in the e-commerce market in Nigeria in 2013?
The e-commerce market in Nigeria this year has really grown. Besides being a key player in the market, we have seen new players and small businesses establish themselves in varying sectors of the market, from fashion, foods and beverages, gift coupons, to the established brands. I see more innovations to come in 2014.
What were the biggest trends that Jumia saw in 2013?
Mobile phones in general and smartphones in particular are by far the most popular item people purchased online. Besides electronics you see a lot interest in fashion, in 2013, women started to buy their dresses online in Nigeria. Another trend we see is that more shoppers coming online and also local businesses trying to get their products online to reach a larger audience
How is Nigeria different from other e-commerce markets?
The e-commerce market in Nigeria is not similar to other e-commerce markets around the world mainly because of the target audience. Nigeria is majorly an offline market, even now, as we have more markets than malls in Nigeria and the bigger percentage of the shoppers are offline. Knowing this, at this stage in our company we have implemented various offline strategies to pull in new converts of online retail and e-commerce in general. People simply love the best brands, they love fashion, electronics, beauty and so on.
What are the big opportunities for e-commerce in Nigeria and West Africa?
In many parts of US or Europe e-commerce is up to 10-15 per cent of retail. In Africa we are aiming for much more. Nigeria and the West African market is very large and yet unestablished for e-commerce. Using Nigeria as a case study, we have over 43 million internet users, so you will agree with me we have even barely scratched the surface. We are in a country with more than 160 million people and most of them are hungry for consumption. So it is a very fast paced and considering market capacity, the roof is still far away. E-commerce will become ten times bigger.