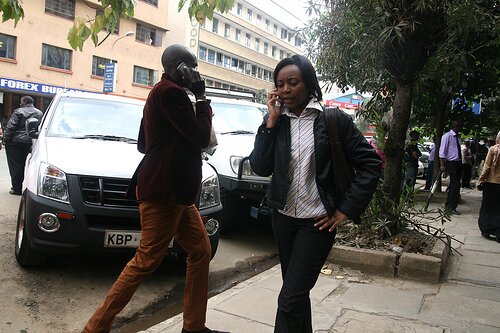 CC image courtesy of Tom Spender on flickr
The Communications Commission of Kenya (CCK) has released a Quality of Service (Qos) report showing Kenya's four mobile operators all failed to meet their compliance target for Key Performance Indicators (KPIs) for 2012-13.
The QoS assessment framework is based on eight KPIs – completed calls, dropped calls rate, call set up time, call set up success rate, handover success rate, speech quality and Rx Level.
According to the report, Telkom Kenya had the highest QoS score with of 62.5 per cent, meeting five out of the eight parameters, while the three other operators – Airtel, Essar Kenya and Safaricom – were rated at 50 per cent, meeting only four parameters out of the set minimum score of 80 per cent.
Overall, all four mobile operators failed to meet the compliance target of 80 per cent.
Overall, all the operators met the KPI targets in respect to Rx Level, call set up time, handover success rate and call drop rate in the current assessment period.
"The Commission will continue to engage the operators with a view to ensuring quality services are provided to the consumer. In addition, we are working on a number of regulatory measures to improve mobile cellular quality of services and it is hoped this will be reflected in the next report," said the CCK.
The report comes as Safaricom is headed for a clash with the CCK over the renewal of its licence to operate for the next 10 years, with the regulator previously insisting it will not renew the company's licence if it does not meet the minimum quality of service threshold.