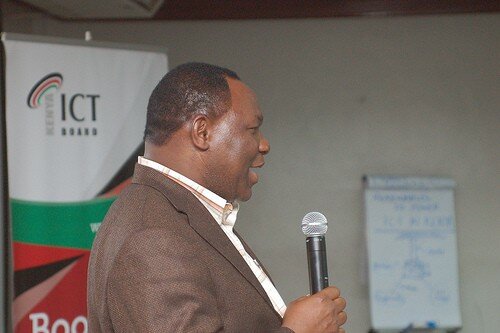 CC Image courtesy of White African on Flickr
Former permanent secretary at Kenya's Ministry of Information and Communication Dr Bitange Ndemo has joined the board of advisors at Nairobi-based technology incubator iHub.
The centre said it was excited to have Ndemo join the organisation, with members of the iHub standing to benefit from his long experience in government.
"He has for a long time been a friend of the iHub, and has been very supportive to the tech community, having been part of numerous barcamps and other events, interacting freely with startups and young entrepreneurs," said the iHub.
"He brings to the iHub community lots of experience from his time working in government as a technocrat, unbridled passion and energy as a knowledge-based economy evangelist, and will continue to be very instrumental in shaping Kenya's tech future with us."
Ndemo was permanent secretary at the Ministry of Information and Communication under the previous government, and was replaced by Joseph Tiampati last year following the election of current president Uhuru Kenyatta.
Since the end of his government stint, Ndemo has become a lecturer at the University of Nairobi teaching entrepreneurship and research methods, and has been appointed to a number of high profile advisory roles.
Ndemo is the honorary chairperson at the Alliance for Affordable Internet, and is also a strategic panelist at the International Corporation for Assigned Names and Numbers (ICANN) which is currently trying to increase engagement from Africa.
Most recently, he has been assisting the new government in automating the security agencies, and activating the international 999 and 112 emergency numbers.