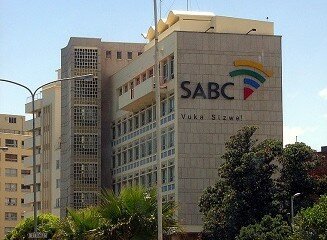 CC image courtesy of Zaian.
An independent skills audit report of the South African Broadcasting Corporation (SABC) by PwC has found the state broadcaster lacking in critical skills, throwing doubt on its ability to complete the migration from analogue to digital broadcasting.
The report, presented to parliament by the SABC leadership yesterday, said the SABC was lacking in areas such as communications skills, creative writing and scripting abilities, time management and strategic thinking.
According to PwC, 60 per cent of executive and senior manager do not meet the minimum strategic thinking skills for executives, 56 per cent are unable to demonstrate adequate problem solving or decision making, 15 per cent have only marginal competence in strategic thinking, and 35 per cent did not consider the financial information provided to them as a skills test.
"This suggests that the majority of the group [executive and senior managers] applies a reactive approach to solving problems, are not likely to consider all possible alternatives [or identify potential risks] or adequately consider long-term implications of decisions," the audit said.
Meanwhile, 62 per cent of employee personnel files have no proof or a senior certificate on file, while one per cent had a non-related qualification and one per cent a fraudulent qualification.
Staff respondents also stated they "do not trust the management team or the Board. They question the credibility of the abovementioned and in general demonstrate a negative attitude towards the organization which could negatively influence the total corporate culture".
Group chief executive officer (GCEO) Lulama Mokhobo, who resigned from the SABC last week, told parliament much of the broadcaster's turnaround strategy would include mentoring of staff to boost their skills, a suggestion which was criticised by Democratic Alliance (DA) shadow minister for communications Marian Shinn.
"What employee in their right minds would benefit from being mentored by such an under-skilled senior and executive management," Shinn told HumanIPO.
"The top management of SABC is wrapped in some self-delusional bubble that leads them to believe they have the capability – and trust and respect of their staff – to stop the rot. They cannot comprehend that this audit clearly identifies them as the problem, not the solution."
She again called on communications minister Yunus Carrim to act in order to "stop the rot" at the SABC.
"Minister Yunus Carrim cannot entrust the envisaged renewal to the current senior and executive management team. They clearly do not have the appropriate skills and their staff does not trust them to do this successfully," she said.
"I again call on communications minister Carrim to take drastic steps to arrest the failures at the public broadcaster by considering implementing some form of management rescue, such as judicial management."