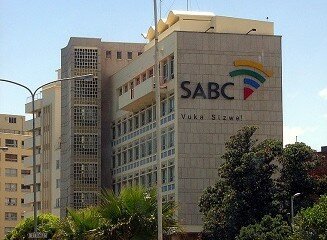 CC image courtesy of Zaian.
Outgoing South African Broadcasting Corporation (SABC) group chief executive officer (CEO) Lulama Mokhobo has denied she is set for a huge payout following her resignation from the state broadcaster.
HumanIPO reported yesterday on the resignation of Mokhobo with effect from February 28, with the SABC saying her reasons for leaving were "personal and confidential", though she has allegedly been a focus of the public protector's investigation into the SABC for abuse of power and misadministration.
There have also been suggestions she will walk away with a large settlement package, with Democratic Alliance (DA) shadow minister of communications Marian Shinn saying it would be disappointing if Mokhobo walked away with a "golden handshake".
However, in an interview with the Mail and Guardian, Mokhobo denied she would be getting a large payout and said she would not be leaving the SABC under a cloud.
"I am not going to be paid out for the remainder of my contract," she said. "It would be irresponsible of me to even think of it. I want to catch up on reading, take time out and relax. I don't want to be fully employed for a while. My family time was never mine or theirs, for a long time my family has taken a back seat.
"It has been a great honour and privilege. I just reached a place and engaged with the board. I was starting to say, 'you know what, I am occupying this seat, getting a darn good salary, but it is a question of value'."
She also denied reports she abused her position by appointing Hlaudi Motsoeneng as acting chief operating officer.
"As you know, I never appointed him to the post, as was stated in a provisional public protector report, 'The Blame Game', leaked to the press," she said.
"The board appointed Hlaudi and it had to be approved by the [communications] minister. I was interviewed by the public protector's office and this issue was cleared up for the final report."