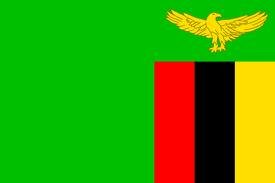 The Zambia Information and Communications Technology Authority (ZICTA) has had a technical team monitoring MTN, Airtel and Zamtel in their compliance with the new SIM card regulations, and has instructed the operators to establish dedicated toll-free lines at attend to queries.
HumanIPO reported last week ZICTA had begun deactivating lines due to the failure of the subscribers to register them before the January 31 deadline issued by the agency, with the authority saying of a subscriber base of 9,462,504, a total of 8,235,991 SIM cards have been registered and 2,215,376 deactivated.
A technical team has been monitoring compliance since the switchoff, and ZICTA has now put in place protocols in the event of errors, requiring service providers to set up dedicated helplines.
"As is the case in any process of this magnitude, some level of margin of error is expected and accepted," ZICTA said in a statement. "Any service provider found to have mistakes within the margin of error will be requested to re-run their system. However, for any service provider whose errors shall be above the accepted threshold will be punished by law.
MTN and Zamtel customers dissatisfied with the process can call 101, while Airtel customers can call 4338.
Customers can also phone the ZICTA complaints toll-free line on 7070 or send an email to [email protected].