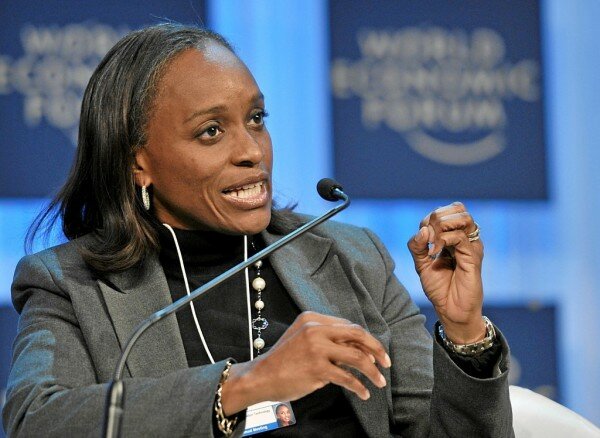 Omobola Johnson, Nigeria's communication technology minister. CC image courtesy of the World Economic Forum, on Flickr.
Nigeria may place a ban on the sale of new SIM cards by telecoms companies as a way of compelling the networks to increase their investment in improving the quality of the services by halting the soaring numbers of telecoms subscribers in Nigeria.
"We're not satisfied at all," Omobola Johnson, communication technology minister, told Bloomberg in an interview. "Fines are just a slap on the wrist. We need to change behavior."
She said a ban on signing new customers may force the companies to focus on improving infrastructure and quality of service for existing phone users.
The ban is an additional measure that is being considered in addition to repeated fines that are slammed on the telecoms companies, including MTN, Etisalat and Airtel.
The NCC last year fined the country's four major operators US$7.5 million after they failed to meet the minimum Quality of Service (QoS) parameters issued by the regulator for the months of March and April 2012.
"We take customer experience very seriously and have worked assiduously over the last 18 months to ensure we not only meet but surpass set quality of service measures," Chineze Amanfo, a Lagos-based spokeswoman for Etisalat, told Bloomberg via email. "There are challenges that make this difficult in certain parts of the country where access or damage to telecommunications facilities remain a challenge."