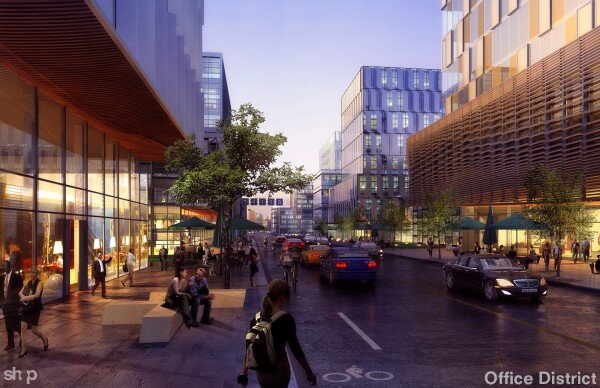 konzacity.co.ke
Kenyan political figures, especially those drawn from Machakos County, are unhappy with the slow progress on Konza Technco City, a year after the groundbreaking ceremony of the much touted technopolis.
HumanIPO reported yesterday Kenya's National Environment Management Authority (NEMA) had approved the master plan for the site of Konza, giving the project legal clearance to embark on planning, design, construction and operation.
However, former vice president Kalonzo Musyoka and Makueni governor Prof Kivutha Kibwana said at the approval event progress had been below expectations and so far all Kenyans had seen were promises.
"Many times we have come here and many other places and we have spoken in many good ways and we have made many promises, then come back and made more promises," said Kibwana.
While admitting responsibility for the delay, John Ngumi of the Konza Technopolis Development Authority (KoTDA) attributed it to the fact proper procedures have to be followed for such a project to take off, including Ministry of Lands approval of the master plan and the environmental approval from NEMA.
Cabinet secretary for ICT Fred Matiangi recently pointed an accusing finger at bureaucracy over the procurement processes, terming them "punishing".
The government through the Ministry of ICT gave an assurance the project was on course.
"We are pleased with this development so far, and now look forward to the enactment of the KoTDA Bill, which will further strengthen our regulatory status over the development of the city," said the ministry's principal secretary Joseph Tiampaty.
"This approval enables KoTDA to implement and maintain an environmental management system, organisational structure, and allocate adequate resources in order to operate within the terms of this approval."
Konza Techno City is a key flagship project of Vision 2030, which seeks to develop an ICT ecosystem in a cluster. The plan is for the city to generate 17,000 direct jobs by the end of 2017 and 200,000 residents by 2030. It is also expected to generate revenue, develop Information Technology Enabled Services (ITES) and position Kenya as a preferred ICT destination.