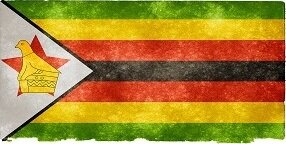 CC image courtesy of Nicolas Raymond on Flickr.
Zimbabwean Facebook whistleblower Baba Jukwa has said he is to close his popular page due to having been "let down", though at the time of writing the page remains live.
The anonymous whistleblower sprang to prominence in the run-up to last year's Zimbabwean elections, providing daily revelations on the malpractice of the country's leaders and prompting president Robert Mugabe to place a US$330,000 ransom on Baba Jukwa's head.
The page – which has garnered 398,000 "likes" – has continued providing a variety of revelations since the elections, but in a post yesterday Baba Jukwa announced it would be closing as of today (Monday) due to the whistleblower feeling "let down" by the reaction of his countrymen to statements made by national council member Elton Mangoma, who has called for leadership renewal within the opposition MDC-T party.
Police had to be called on Saturday afternoon after MDC-T members allegedly aligned with leader Morgan Tsvangirai attacked Mangoma.
"Great Zimbabweans it is with great sadness that I announce that this page will be closed down on Monday, I have tried my best the ancestors will testify, but people have let me down," Baba Jukwa said in a post yesterday.
"The written declarations written by many of you on Facebook today this Sunday are shocking and really self crucifying (detrimental to your own lives), I am disturbed seeing many have even made it public they want to beat up and kill Elton Mangoma all because he has voiced his views – can we all not see how dangerous this is to the whole nation?
"What future are we setting for our country and politics Great Zimbabweans?"
At the time of writing, however, the page is still live, with Baba Jukwa posting two separate, unrelated posts since.