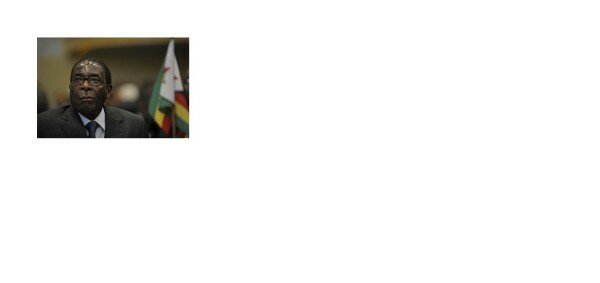 CC image courtesy of U.S. Navy, by Mass Communication Specialist 2nd Class Jesse B. Awalt.
A Facebook page dubbed "Baba Jukwa" is writing revelations daily on the malpractice of the country's leaders, reportedly rattling the cage of Zimbabwean leader Robert Mugabe's Zimbabwe African National Union-Patriotic Front (ZANU-PF).
According to a report by Bloomberg, Baba Jukwa's content alleges Mugabe's party is planning to rig the elections which are due to take place later this year.
It also named the officials apparently responsible for leading the government in the onslaught against the opposition in Matabeleland in the 1980s, which killed approximately 20,000 people.
The author of Baba Jukwa, who has not revealed his identity, claims he is a senior member within ZANU-PF. However, critics doubt the truth of this.
His page has garnered more than 140,000 likes on the social media platform. However, out of Zimbabwe's 14 million citizens only 15.7 per cent have access to the internet, according to the International Telecommunication Union (ITU).
Baba Jukwa published the telephone numbers of intelligence agents, police members, politicians and military officers, which he believes are "murdering" citizens, and is prompting people in Zimbabwe to call them.
"This is a new form of protest in the information age. Citizens will find ways of circumventing undemocratic space," Bloomberg quoted Pedzisai Ruhanya, director of the Democratic Institute research group, as saying.
In response, Rurare Gumbo, a ZANU-PF spokesperson, told Bloomberg: "We are not worried at all about Baba Jukwa because he wants to cause confusion and conflict within the party, but he won't get it."
Furthermore, Gumba said the focus of ZANU-PF is to defeat the Movement for Democratic Change (MDC), headed by Mugabe's rival, Morgan Tsvangirai.
Should ZANU-PF defeat the MDC, both of which are currently in a governing coalition, Gumba said the party will further "spearhead our land reform program and intensify our indigenisation and empowerment".